Continuing Medical Education
Continuing Medical Education (CME) courses are a critical component of our education mission. Cedars-Sinai endeavors to provide up-to-date research and clinical information in appropriate educational formats allowing participants to improve their skills, knowledge and daily practices—all leading to improved patient outcomes.

Accreditation Council Recognition
---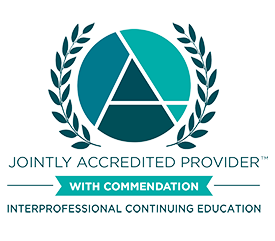 Cedars-Sinai has a six-year accreditation with commendation from the Accreditation Council for Continuing Medical Education (ACCME). This is the highest award for a provider of CME for physicians and provides compelling proof that Cedars-Sinai supports lifelong learning.
ACCME accreditation assures the medical community and the public that Cedars-Sinai provides physicians with relevant, effective, practice-based CME that supports U.S. healthcare quality improvement.
Courses
---
Browse our continuing medical education calendar featuring updated listings of all available events. The CME calendar provides details from a variety of conferences, educational sessions and other opportunities to learn about best practices from our top-rated faculty.
Grand Rounds and Case Conferences
Attend grand rounds sessions, symposiums and case conferences selected exclusively for Cedars-Sinai physicians and allied health professionals.
Online Courses
Learn best practices from faculty online through videos, interactive gaming modules, case studies, panel discussions and more.

Log into the CME Portal
---
Register for CME live and online courses, obtain your transcript, view conference materials, complete evaluations, and access CME services.

Have Questions or Need Help?
If you have any questions or wish to learn more about Continuing Medical Education, please call us or send us a message.