General Surgery Residency
The Department of Surgery is committed to training the next generation of surgical leaders, with superb technical skills, sound clinical judgement and a desire to innovate. As one of the largest nonprofit academic medical centers in the U.S., applicants to Cedars-Sinai's residency program represent more than 60% of all residents interested in general surgery in the nation.
Over 32,000 operations are performed in 42 operating rooms here annually, and more than one-third of all surgeries performed are minimally invasive procedures. After helping develop laparoscopic surgery as a widely used surgical discipline, we are now at the forefront of robotic surgery, while building a training program to teach outside surgeons to do complex robotic procedures. Cedars-Sinai boasts nationally recognized programs in transplantation, cardiothoracic surgery, surgical oncology and gastrointestinal surgery, orthopaedics, urology and established a new training program in otolaryngology in 2019. Our graduates have distinguished themselves with prestigious fellowships, substantial academic achievements and national awards. Cedars-Sinai graduates are well prepared to pursue any career objective.
Curriculum
Each year, we accept five categorical residents. Read more about the unique and challenging features of this program.

Rotations
Clinical rotations over the course of the program include: cardiothoracic surgery, general surgery, surgical intensive care, surgical oncology, transplant, organ transplant and trauma surgery.
Didactics
General surgery training covers a broad range of formats including grand rounds, conferences, courses, labs and special lectures.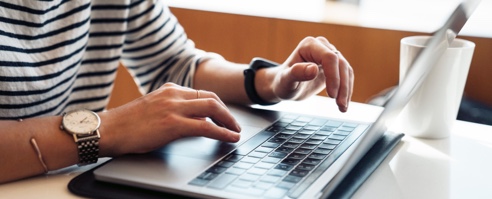 Application Information
Learn about the eligibility and application requirements for the Cedars-Sinai General Surgery Residency Program.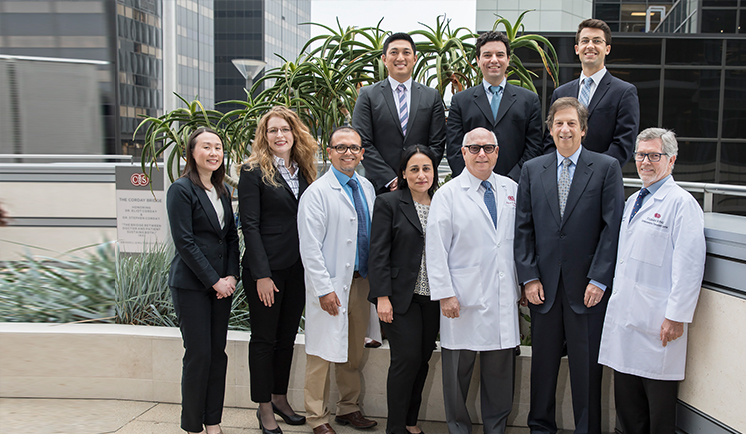 Faculty
We are proud to name many esteemed physicians and highly regarded researchers, all representing nearly every major medical discipline, as members of the residency training program leadership and faculty.

Residents & Graduates
---
Our current and past residents are helping to shape the future of surgical medicine through their commitment to patient care and unparalleled research.
The Department of Surgery is dedicated to enhancing student education at all levels.  The Medical Student Education Program offers medical students a wide variety of opportunities to learn and grow. Medical students are closely integrated with residents, fellows and attending physicians in the care of surgery patients at Cedars-Sinai.
Find answers to some of the commonly asked questions about our General Surgery Residency programs, such as requirements for application; interview dates, compensation and benefits, typical rotation information and much more.

Resident Families
This peer mentorship program divides the residents into six families; each family has a resident at every level of training. Chief/senior residents help mentor junior residents with tips on navigating residency as well as pursuing a subspecialty—and the program helps nurture long-term relationships that provide enduring collegiality and support.

Have Questions or Need Help?
If you have questions or would like to learn more about the Cedars-Sinai Surgery Residency Program, please call or send us a message.
8700 Beverly Blvd.
North Tower, #8215
Los Angeles, CA 90048