Master of Science in Magnetic Resonance in Medicine
The Cedars-Sinai Master of Science in Magnetic Resonance in Medicine (MSMRM) is an accredited program for training graduate students to become leaders in the field of magnetic resonance (MR) in medicine. Students of this accredited, 20-month program become part of a dynamic, world-class medical center where interactions with leading clinicians and scientists, as well as clinical emphasis through focused rotations, are integrated with scientific coursework throughout the entire program.
Training & Curriculum
---
The 20-month program includes didactic courses, seminars, lab and clinical rotations, and a thesis research project, among other curricular activities.

Application Information
---
The program challenges students with rigorous requirements for program admission. Read about the requirements, tuition and fees, and the admission process and timeline.

---
The MSMRM program attracts applicants from a wide range of ethnic backgrounds, gives them an exceptional education in medical and clinical research and imaging technologies, and helps them advance to great achievement in their careers.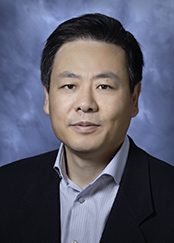 Message From the Program Director
At Cedars-Sinai, we offer a wide range of opportunities in both medical and clinical research, where we teach fundamental and translational aspects of imaging technologies. Our distinguished faculty members are dedicated to ensuring high-quality education and mentorship for all our students and take their education and career development seriously. We believe in faculty mentorship as a vital part of your education and advocate for student leadership experiences. We are proud to offer you a warm, safe and supportive community of scholars that fosters diversity, organizational integrity and cultural individuality. We look forward to learning and growing with you.

---
Debiao Li, PhD
Director, Master of Science in Magnetic Resonance in Medicine Program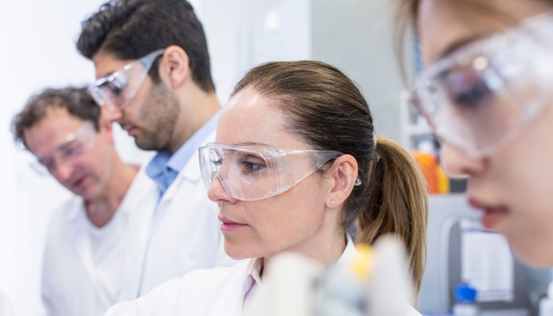 The portfolio of active research projects among MSMRM students at Cedars-Sinai is a showcase of advanced technology development through impressive multifaceted collaboration.

Have Questions or Need Help?
For inquiries, please contact Wafa Tawackoli, PhD, Associate Program Director.

Office Location:
Pacific Theatres Building
116 N. Robertson Blvd.
Suite 400
Los Angeles, CA 90048
Mailing Address:
Cedars-Sinai
8687 Melrose Ave.
Pacific Design Center, Suite G532-B
Los Angeles, CA 90048