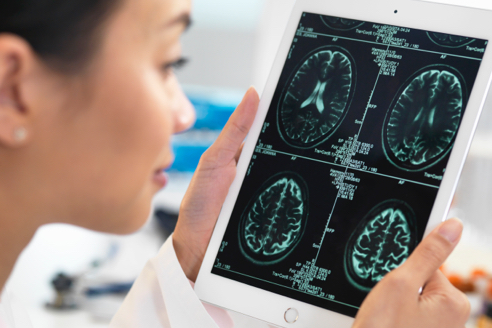 Imaging Technology
Students have access to state-of-the-art MR imaging equipment at Cedars-Sinai. A complete portfolio of clinical 1.5T and 3T MR systems are housed in the S. Mark Taper Foundation Imaging Center, and the Imaging Core houses the latest 3T MR systems, including the first simultaneous hybrid PET/MR system on the West Coast, which are used for research and clinical purposes.
A 9.4T MR system for small animals is also available in the Imaging Core, where translational ("bench to bedside") medicine is practiced daily. Students will also have access to cutting-edge image analysis and post-processing workstations and software. More information on the Imaging Core.
Useful Links
---
The Master of Science in Magnetic Resonance in Medicine (MSMRM) program collaborates closely with a variety of partners throughout Cedars-Sinai.

Have Questions or Need Help?
For inquiries, please contact Wafa Tawackoli, PhD, Associate Program Director.

Office Location:
Pacific Theatres Building
116 N. Robertson Blvd.
Suite 400
Los Angeles, CA 90048
Mailing Address:
Cedars-Sinai
8687 Melrose Ave.
Pacific Design Center, Suite G532-B
Los Angeles, CA 90048