Message from the Dean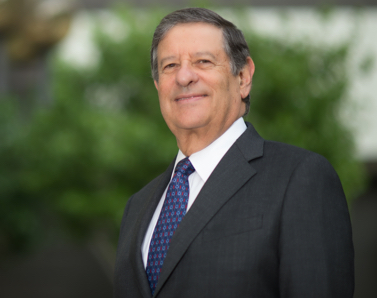 Cedars-Sinai is the largest private academic medical center in the western U.S. and is renowned for unparalleled physician-scientists and caregivers. The organization is home to a world-renowned faculty and highly competitive GME training programs in more than 50 medical specialty and sub-specialty areas. Cedars-Sinai is consistently recognized by U.S. News & World Report as one of the best hospitals in the nation. Many of our specialties rank among the top in the U.S.
Discovery is central to Cedars-Sinai's mission. The institution's laboratories and clinics generate ideas, therapies, devices, and systems that contribute to biomedical diseases around the world. More than 2,800 publications a year are published in high impact journals and over 2,000 research projects currently underway explore the genetic underpinnings of disease, exploit the potential of stem cells, leverage nanotechnology, parse big data, and assess how gender and metabolism impact health, cardiac care, cancer, digestive health, the neurosciences, and women's health. Cedars-Sinai is ranked No. 10 of non-university hospitals receiving NIH funding. Current extramural research expenditures at Cedars-Sinai are over $232 million per year.
Cedars-Sinai's robust academic enterprise shapes the experts who will help redefine medicine for the next generation. Educational programming provides outstanding training for medical students, residents, post-residency fellows, and nurses and the organization is dedicated to training healthcare professionals to provide the highest quality, innovative care and to advance medicine through biomedical research. This includes: residents and fellows in 15 residency and 89 fellowship programs, a Graduate School of Biomedical Sciences with PhD program, master's degree programs in biomedical sciences, magnetic resonance, health delivery science, and translational medicine, postdoctoral scientists program, clinical scholars program and specialized training for nurses.
Cedars-Sinai is a degree-granting institution accredited by the Western Association of Schools and Colleges for PhD and master's degrees. The Biomedical Sciences and Translational Medicine (BSTM) PhD training program has been bolstered by the recruitment of many well-funded, renowned academic faculty. This program offers a unique, well-structured experience in translational research and exposure to clinical practice relevant to the student's research. The BSTM PhD program has recruited under-represented minorities (26% of total enrolled PhD students over nine years).
Shlomo Melmed, MB, CHB
Executive Vice President, Academic Affairs
Dean of the Medical Faculty
Helene A. and Philip E. Hixon Distinguished Chair in Investigative Medicine
Have Questions or Need Help?
Contact us if you have questions or would like to learn more about the research and education programs at Cedars-Sinai.