Women's health research at Cedars-Sinai seeks to broaden our knowledge about the distinct impact disease has on women's bodies, expanding our ability to help all women thrive. Throughout the Cedars-Sinai research community, investigators are asking why disease affects women differently than men. The Center for Research in Womens Health Science (CREWHS) brings together researchers within this community to advance our knowledge.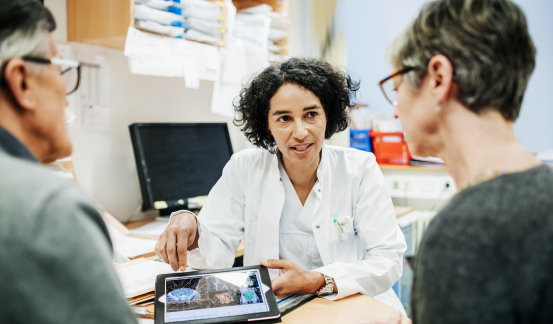 Our scientists and laboratories focus on many areas of women's health, including autoimmune disease, ovarian and breast cancers, maternal-fetal health and more.

Center for Research in Women's Health Science
---
Investigators and clinicians partner with the Center for Research on Women's Health Science to advance research that sheds light on fundamental differences between men's and women's health. Our funding promotes projects dedicated to increasing health equity and transforming the landscape of women's health.

Our Faculty
---
Meet the respected faculty members who are dedicated to women's health research at Cedars-Sinai.

Women's Health Clinical Trials
---
In prioritizing women's healthcare, teams of doctors and scientists at Cedars-Sinai continually stage clinical trials for studies in gynecology, obstetrics/maternity, women's cancer and women's heart.
Have Questions or Need Help?
Contact us if you have questions, or wish to learn more about women's research at Cedars-Sinai.