Meet Our Team
Nicholas Tatonetti, PhD
Director
Dr. Nicholas Tatonetti is the vice chair of Operations for Computational Biomedicine and associate director for Computational Oncology for Cedars-Sinai Cancer. Prior to joining Cedars-Sinai, he was chief officer for Cancer Data Science and associate professor of Biomedical Informatics at Columbia University's Herbert Irving Comprehensive Cancer Center in New York.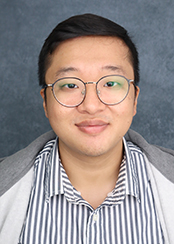 Kevin Tsang, MS
Research Data Scientist
Kevin Tsang earned his master of science in applied data science from the University of Southern California. Kevin was a research data analyst at City of Hope, developing pipelines with next-generation sequencing and SNP genotype data analyses. Kevin is responsible for the research and development of leveraging large language models in biological context for all BDSSR projects.

Have Questions or Need Help?
Contact us if you have questions or would like to learn more about the Biomedical Data Science Shared Resource at Cedars-Sinai.
8687 Melrose Ave., Suite G-566
Los Angeles, CA 90069