Meet the Team
EIS support for the research community is distributed within the 3 teams listed below. Marie Okazaki
Executive Director, Lab/Path Dept. Systems, Research Systems, Business Systems & Clinical Engineering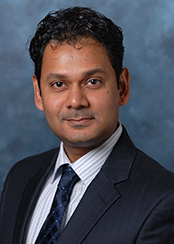 Mahendra Yatawara
Manager, Research Systems
Harold Moyse
Lead Programmer Analyst Brian Tep
Sr. Programmer Analyst Mercedes Franco
Sr. Application Specialist Jonathan Copeland
EIS Systems Analyst Michelle Schafieh
Application Specialist Nikko Medina
Programmer Analyst
Research Data Intelligence
--- Mike Thompson
Vice President, Enterprise Data Intelligence Tod Davis
Director, Advanced Analytics Services Edward Kowalewski
Sr. Data Intelligence Analyst
Shao-Chi Greg Huang
Sr. Data Intelligence Analyst Kevin Japardi
Data Intelligence Analyst Eduardo Genao
Data Quality Analyst Sivathmika Chevvuri
Associate Data Quality Analyst Tom Chang
Executive Director, Technology Engineering David Lagas
Manager, Server Engineering Asya Shklyar
Lead Systems Engineer Stuart Noah
Sr. Programmer Analyst Jacek Roszkowski
Sr. Programmer Analyst
Have Questions or Need Help?
Contact us if you have questions or would like to learn more about the Research Informatics and Scientific Computing Core at Cedars-Sinai.
6500 Wilshire Blvd.
Los Angeles, CA 90048