Anesthesiology Department
At Cedars-Sinai, the Department of Anesthesiology provides world-class clinical care and educates the next generation of leaders and innovators in anesthesia. With more than 100 faculty members and a diverse educational program that includes over 80 residents and fellows, our dynamic department is always looking to improve the health and wellbeing of our patients and communities.
---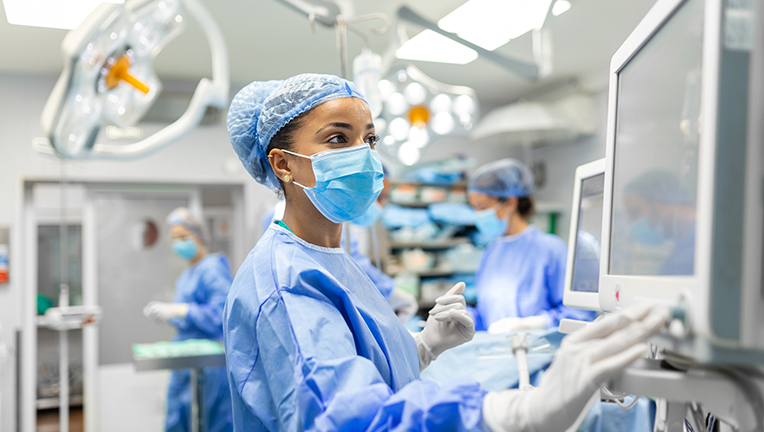 Patient Care
Our goal is to provide the highest quality anesthesia care to Cedars-Sinai patients, and advance the science of the specialty through research and teaching. We serve our patients in a comprehensive and compassionate manner, with physicians who strive for excellence and continually improve their practice.

Our Faculty
Cedars-Sinai faculty members are at the forefront of research and care in every field. Meet our distinguished team of top clinicians and investigators in 12 subspecialities, including:

General Anesthesia
Cardiovascular Anesthesia
Vascular Anesthesia
Thoracic Anesthesia
Hepatobiliary/Liver Anesthesia
Regional Anesthesia
Pediatric Anesthesia
Neuro/Spine Anesthesia
Obstetric Anesthesia
Critical Care Anesthesia
Pain Medicine Anesthesia
Trauma Anesthesia
Have Questions or Need Help?
Contact us if you have questions or wish to learn more about Cedars-Sinai's Research and Education programs.