Urologic Oncology Research Faculty
---
Our accomplished faculty members—composed of nationally and internationally recognized scientists in the field of cancer biology—are committed to training students, scholars, and fellows to achieve our vital educational objectives.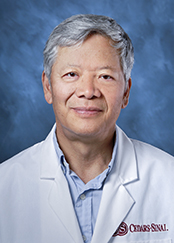 Leland Chung, PhD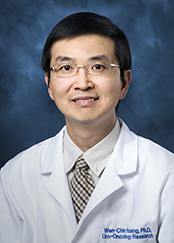 Wen-Chin Huang, PhD Haiyen Zhau, PhD
Have Questions or Need Help?
Contact us if you have questions or wish to learn more about the Urologic Oncology Research Program at Cedars-Sinai.
Uro-Oncology Research Program
8750 Beverly Blvd, Atrium 103
Los Angeles, CA 90048