The Cancer Biology Program's mission is to deepen our understanding of cancer development and progression to provide new mechanistic insights and novel scientific paradigms revealing actionable molecular targets and biomarkers for cancer prevention, diagnosis and therapy. Our research focuses on addressing cancer problems and translating our discoveries to clinical application.
Apply mechanistic approaches to better understand clinical observations
Fundamental biological studies of tumors and surrounding supportive tissues have revealed broad oncogenic networks and vulnerabilities of cancer cells in great detail. Mechanistic hypotheses that arise from clinical observations and basic studies have illuminated molecular processes that can be translated into effective therapeutic approaches.
Reveal intra- and inter-cellular communication networks
Autocrine and paracrine signals dictate tumor initiation, progression and therapy response. The laboratories study communication within the cancer cell and with the host environment utilizing single-cell multi-omics platforms, including spatial profiling to address the dependence of tumor progression on the communities of cell types involved.
Identify molecular targets and mechanisms of resistance
Cancer vulnerabilities will be exploited through the development of novel therapeutic interventions and companion biomarkers. Faculty are studying new methods of preventing adaptive tumor evolution in processes of therapeutic resistance and tools for interrogating disease mechanisms with imminent translation potential.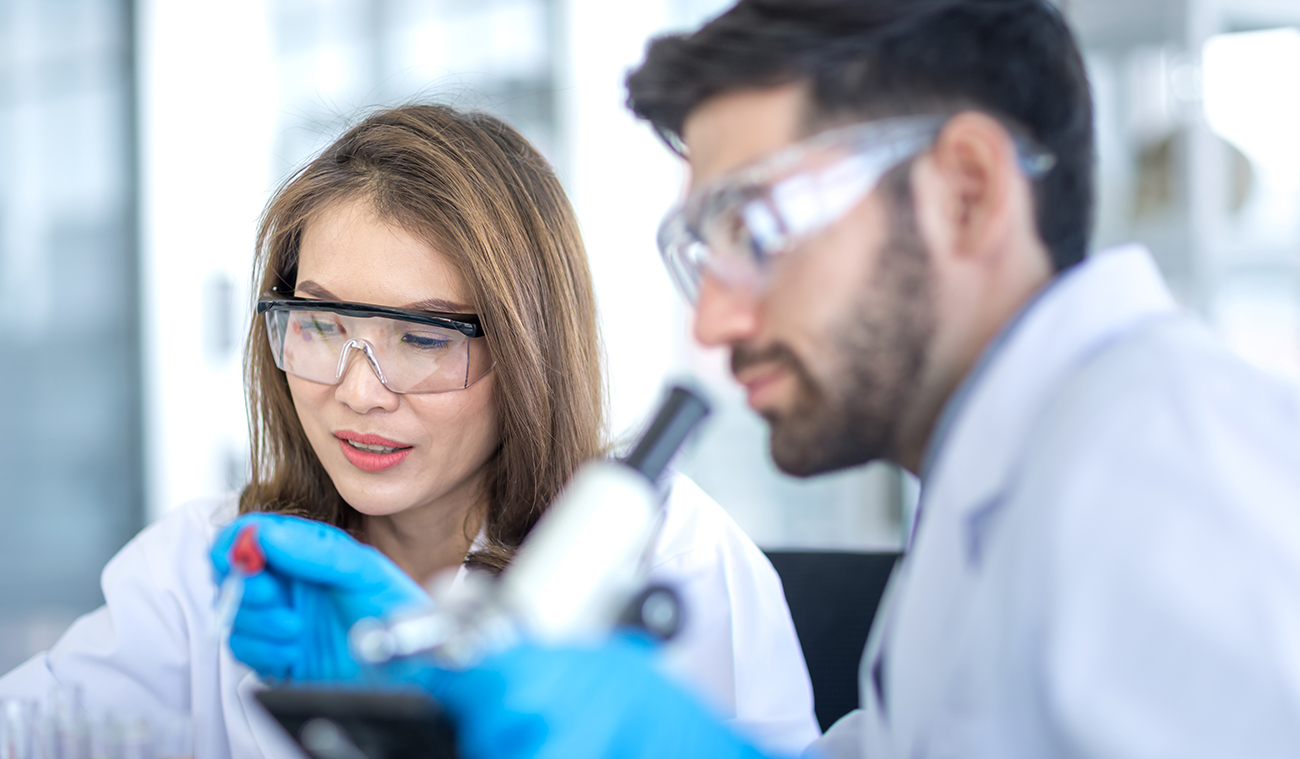 Program's Overarching Themes
---
Drivers of Tumor Initiation and Plasticity
Host-Tumor Interactions
Tumor Progression and Metastasis
These themes intersect the three program aims at multiple points and are well represented among ongoing funded studies by the laboratories. The complexity of the disease prevents the need for transdisciplinary collaborations that result in training and education opportunities within our program and in our community to impact patient care.
Meet the Team
---
The transdisciplinary Cancer Biology faculty includes physicians and researchers who study multiple cancer types relevant to the Cedars-Sinai catchment area.
Trans-Programmatic Initiatives
---
Rational drug design as well as antibodies or aptamers enable the interruption of cancer communication mechanisms to provide therapeutic potential. Advances in drug targeting can provide crucial reprieve from unwanted side effects. Finally, biomarker discovery and validation afford cancer early detection, patient selection for therapeutic intervention and monitoring treatment efficacy.
Familial germline mutations in the genome as well as those that emerge in tissues in response to environmental factors and aging can provide a growth and survival advantage for cancer transformation. Epigenetic modifications in both cancer cells and even non-cancer cells of the tumor microenvironment that can increase tumor growth and metastasis. Exploring these changes can help characterize the tumors for specific intervention strategies.
The goal is to limit and prevent the off-target effects of cancer therapies negatively impacting the heart, inclusive of conventional chemotherapy as well as emerging immune therapy approaches. This leverages the interdisciplinary strengths at Cedars-Sinai in cancer and cardiac research and care.
Immune therapy approaches use the patient's own immune system to attack the cancer. Unfortunately, current strategies to improve T cell-based immune surveillance can be insufficient in controlling cancer expansion. Understanding the role of the innate myeloid immune cells in solid tumor initiation and progression can support complementary strategies in the battel against cancer.
The bacterial and fungal populations in people contribute to tumor initiation, progression and therapy sensitivity. Better understanding of the microbiome can help in determining lifestyle factors leading to cancer, serve as biomarkers and provide methods of harnessing its profound effects on the efficacy of therapies and decrease their toxicity.
Have Questions or Need Help?
If you have questions or would like to learn more about the Cancer Biology Program, please contact Elizabeth Aguilar.