About Us

The mission of IBIRI is to leverage strengths across the scientific/medical continuum, from wet laboratory investigation and genomics investigation, to translational research for targeting discovery, drug design and clinical trials, in order to speed the transformation of discoveries into precision medicine for people with IBD.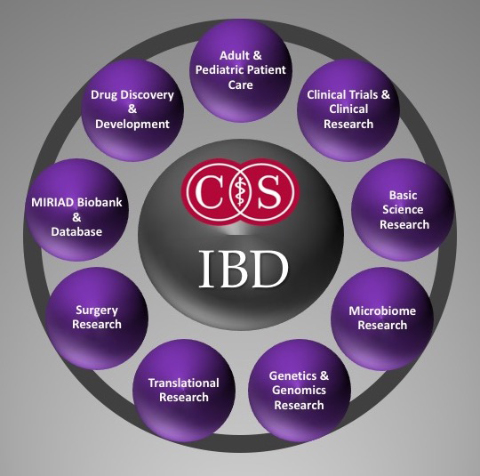 Built on an integrated science model, in vivo and in vitro approaches in all research disciplines, combined with sophisticated bioanalytics, are deployed to define combinations of genetic variants and biomarkers that underpin the phenotypic heterogeneity seen in inflammatory bowel disease. IBIRI is committed to discovering targets in the underlying pathways and developing treatments specifically to these groups of patients, and to accelerating the speed at which new drugs become available to patients by testing them in select populations.
The IBIRI is a training program for clinicians and scientists worldwide who are interested in IBD. We offer educational opportunities, including an advanced IBD fellowship program, to create a rich and challenging environment for pre- and postdoctoral researchers, and students and trainees at all levels.
Have Questions or Need Help?
Contact us if you have questions, or wish to learn more about the IBIRI.
Inflammatory Bowel & Immunobiology Research Institute
8700 Beverly Blvd.
Davis Building, Suite D4063
Los Angeles CA 90048