Clinical Trials & Clinical Research
This component of IBIRI, under the direction of Gil Melmed, MD, comprises a team that conducts pharmaceutical industry sponsored clinical trials of new therapies. The team also runs investigator-initiated clinical outcomes research centered on improving health outcomes, health-related quality of life, and defining quality of care. Dr. Melmed's research includes the role of vaccination in preventing infection, IBD disease phenotype and classification, and outcomes after surgery. As co-chair of the Crohn's and Colitis Foundation's IBD Qorus initiative, he leads a national effort to improve the quality of care delivered to patients with Crohn's disease and ulcerative colitis.
Among many investigator-initiated projects is one in which Dr. Christina Ha and Dr. Gaurav Syal are studying drug levels in relation to non-response to biologics therapy in the acute setting. Dr. Eric Vasiliauskis is interested in complementary approaches to treatment and is studying the role of restricted component diets in the management of IBD symptoms.
Research is also ongoing to understand the unique circumstances associated with IBD in the pediatric population. Dr. Shervin Rabizadeh and Dr. David Ziring are performing studies to understand the relationship extra-intestinal mechanisms such as psoriasis and the microbiome, the development of stem cell technology for understanding very early onset IBD and the potential of stem cell transplants for the treatment of refractory Crohn's disease.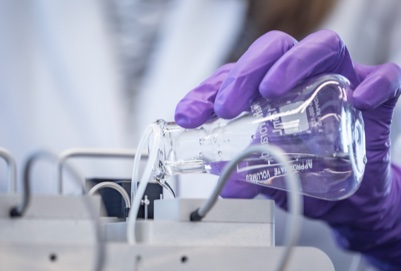 Over the past 25 years, our clinical trials team has been involved in developing nearly every biologic drug approved for Crohn's or ulcerative colitis.
Have Questions or Need Help?
Contact us if you have questions, or wish to learn more about the IBIRI.
Inflammatory Bowel & Immunobiology Research Institute
8700 Beverly Blvd.
Davis Building, Suite D4063
Los Angeles CA 90048