Lab Members
Shishir Dube, PhD
Research Bioinformatician III
Shishir Dube, PhD, joined Cedars-Sinai as a research scientist in 2017. He completed his undergraduate and master's degrees in bioengineering at the University of Pennsylvania in 2003 and 2004, respectively. In 2009, Dube received his doctorate in biomedical engineering from the UCLA. Subsequently, he worked at Amgen as a data scientist in the research and development informatics group. His current research interests include utilizing novel data science methods to analyze imaging, "-omics" and genetics data to understand causal mechanisms underlying inflammatory bowel disease to further efforts in developing innovative predictive models and treatment targets for the clinical setting.
Talin Haritunians, PhD
Assistant Professor
Talin Haritunians, PhD, joined the McGovern Laboratory/Translational Genomics Group (TGG) at Cedars-Sinai in July 2013. She received her doctorate in human genetics from UCLA in 2004, and was a postdoctoral fellow in the Cedars-Sinai Division of Hematology/Oncology and a research scientist at the Medical Genetics Institute prior to joining the TGG. Haritunians participates in multiple inflammatory bowel disease (IBD) genomics studies, overseeing TGG data generation and quality control with expertise in project management of large-scale genetic and expression datasets. Her research interests focus on the genetics underlying IBD severity, complication and response to medical therapies. Haritunians has published more than 100 articles in high impact journals. She is a member of the steering committee for the National Institute of Diabetes and Digestive and Kidney Diseases IBD Genetics Consortium and co-chair of the consortium's analytic committee.
Michelle Khrom
Research Associate II
Michelle Khrom joined Cedars-Sinai's inflammatory bowel disease research team in 2016 after graduating from UCLA with a bachelor's degree in microbiology, immunology and molecular genetics. Her role includes DNA isolation and quantification, genotype clustering (optimizing allele-calling from genotype data) and database and freezer inventory management. Additionally, Khrom places purchase orders for several research groups and is currently learning to use PLINK for genetic analysis.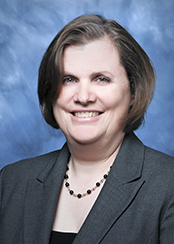 Carol Landers
Senior Research Project Advisor
Carol Landers has more than 30 years continuous research and research laboratory management experience in IBD. She is credited with inventing the antibody detection assays currently used by the serotyping unit, and directly oversees the serotyping unit as well as serving as impartial steward of the Mucosal Immunology Repository for Inflammatory And Digestive Diseases (MIRIAD) Biobank and Database, engaging with intra- and extra-mural collaborators to review proposals requesting access to MIRIAD services and specimens. Her expertise is documented in more than 80 articles published in high impact journals. Landers has a bachelor's degree in biochemistry from Iowa State University.
Minsuk Kim, PhD
Project Scientist
Minsuk Kim, PhD, joined Cedars-Sinai as a project scientist in 2022. He received his bachelor's and doctoral degrees in biological engineering at Seoul National University in 2012 and 2017, respectively. He then did his postdoctoral fellowship in the Microbiome Program at Mayo Clinic's Center for Individualized Medicine. His current research interests include integrative analysis of multiomics data and development of relevant systems biology tools to better understand complex biological networks underlying inflammatory bowel diseases.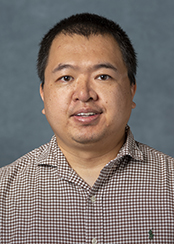 Dalin Li, PhD
Research Scientist
Dalin Li, PhD, joined Cedars-Sinai as a research scientist in 2011. He completed his undergraduate medical training at Peking University Medical School in 2000 and received his PhD in epidemiology there in 2005. Subsequently, Li worked as a postdoctoral fellow and a postdoctoral research associate in the Division of Biostatistics at the University of Southern California. His current research interests include developing novel statistical and bioinformatics tools to analyze large-scale genetics and "-omics" data, using those tools to explore the underlying mechanisms in IBD and thereby developing novel predictive models and treatment targets for clinical practice.
Emebet Mengesha
Research Specialist II
Emebet Mengesha is a research specialist in the McGovern Laboratory/Translational Genomics Group, having transitioned from the Medical Genetics Department in July 2013. She has been working at Cedars-Sinai for the past 19 years as a researcher, and in the past two years has added pre/post award grant management to her role. Mengesha earned her bachelor's degree in biochemistry and cell biology from the University of California, San Diego. Her field of expertise on the research side includes DNA/RNA/protein isolation, Illumina genotyping and expression as well as Taqman assays from Applied Biosystems, with quality control of data as an integral part.
Dylan Shiramizu
Research Bioinformatician
Dylan graduated from the University of California, Santa Cruz (UCSC), with a bachelor of science in biomolecular engineering and bioinformatics. His passion for learning led him to join the Tech4Good Lab, designing deep learning models for image classification as well as natural language processing (NLP) models for academic CSS/HTML support bots. Additionally, he joined the Treehouse Undergraduate Bioinformatics Immersion (TUBI) program, applying computational tools to perform variant analysis on pediatric cancer RNA-seq data. Dylan currently applies his knowledge to interpret microbiome data to help better the understanding of the human microbiome.
Shaohong "Shell" Yang, MD
Project Scientist
Shaohong "Shell" Yang, MD, joined the Cedars-Sinai F. Widjaja Foundation Inflammatory Bowel and Immunobiology Research Institute as a project scientist. She completed her medical training at Shanghai Jiao Tong University School of Medicine and finished her residency in internal medicine in Shanghai before coming to the United States for further training. Yang received postdoctoral training from the Gladstone Institute of Cardiovascular Diseases in San Francisco and UCLA, and has been a research faculty at UCLA since 2008. Prior to joining Cedars-Sinai, her primary research goals were understanding the importance of nuclear lamins in disease and aging and finding a therapeutic strategy for Hutchinson-Gilford progeria syndrome. Yang has published 28 articles, including 12 first-author articles and 16 additional articles as co-author, all in prestigious journals. At Cedars-Sinai, Yang's focus is using clinical factors to predict outcomes and responses to therapies in inflammatory bowel diseases.
Contact the McGovern Lab
110 George Burns Rd.
Davis Building, Rooms 4094 A, B
Los Angeles, CA 90048
Office
8730 Alden Dr., Suite E244
Los Angeles, CA 90048