Detecting Heart Disease With Needle-Free MRI
A study team led by Cedars-Sinai has developed an advanced type of MRI for detecting how the heart is using oxygen. The findings in experimental models, if confirmed in humans, could lead to a new, noninvasive way to diagnose ischemic heart disease—the leading cause of death in the U.S.—and help enable earlier intervention.
Ischemic heart disease, also known as coronary heart disease, occurs when the heart's arteries cannot deliver enough oxygen-rich blood to the heart. The condition results from the buildup of waxy plaque inside the coronary arteries that can narrow or block them. Patients often do not know they have the disease until complications, such as a heart attack, develop.
Early detection of ischemic heart disease could prevent many deaths, according to Rohan Dharmakumar, PhD, associate director of the Cedars-Sinai Biomedical Imaging Research Institute and senior author of the study, published in the journal Science Translational Medicine. But current detection methods are either invasive, time-consuming or require various drugs, he explained.
The most widely used methods rely on imaging technologies to measure blood flow to the heart muscle under different conditions. They may entail exercise stress that more than half of patients cannot tolerate, injections of contrast agents that are contraindicated for chronic kidney disease patients or radioactive tracers that pose incremental risk to patients. Due to variations among individuals and other technical challenges, these tests also may not provide a full picture of the extent and severity of disease, Dharmakumar explained.
"There is an important need for an accurate, noninvasive way to measure oxygenation of the heart muscle that can be applied across populations," he said.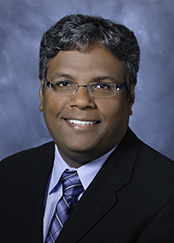 To address this need, the investigative team, drawn from multiple institutions, developed a new testing method called cardiac functional MRI. It uses a breathing machine that changes the concentration of carbon dioxide in the blood. Normal blood vessels in the heart respond to these changes by efficiently adjusting blood flow to provide more or less oxygen. Diseased blood vessels do not.

By imaging the heart while changing the carbon dioxide concentrations in the blood, the investigators showed they could accurately detect inadequate oxygenation of the heart muscle and map regions of the heart affected by narrowing of the coronary arteries. They were able to do this in experimental models with and without ischemic heart disease.
"Although our findings in this study are limited to experimental models, we anticipate that our proposed cardiac functional MRI approach would translate well in humans," said Dharmakumar, professor of Biomedical Sciences. He said his team is developing imaging and gas-control strategies to translate the new technology for use in patients with ischemic heart disease, with a goal of making it available in the clinic within five years.
In addition to studying coronary artery disease, the new method potentially could be useful for evaluating other cases where heart blood flow is affected, such as a heart attack or injury to the heart from cancer treatment, according to Hsin-Jung (Randy) Yang, PhD, a project scientist in Dharmakumar's laboratory and the study's first author.
Besides Cedars-Sinai, the study authors were from UCLA; King's College London; Lawson Health Research Institute at the University of Western Ontario in Canada; University of Toronto and University Health Network in Canada; MR R&D Collaborations, Siemens Healthineers in Los Angeles; and the University of Edinburgh, Scotland. For a complete list of authors, see the Science Translational Medicine article.
Funding: Research reported in this publication was supported in part by the National Institutes of Health under award number NIH/R01 HL091989, Ontario Research Fund RS7-021, Canadian Foundation for Innovation no. 11358 and education grants from Siemens Healthineers and London X-ray Associates.
Competing interests: None declared by Cedars-Sinai authors. Two other authors are part-time employees of Thornhill Research Inc., and one is an employee of Siemens Healthineers.