Examining Gender Bias in Medical Care
Why are women who are brought to hospital emergency rooms after suffering heart attacks more likely to die than men in the same situation? And why do medical researchers know so little about the reasons women are much more likely than men to suffer autoimmune diseases such as lupus?
The two keynote speakers at the inaugural symposium for the new Center for Research in Women's Health and Sex Differences, or CREWHS, offered the same fundamental answer: pervasive gender bias in healthcare research and medical practice.
The pair, who spoke on May 14 in Harvey Morse Auditorium, arrived at that conclusion despite coming from vastly different backgrounds. One of the keynoters was Laura Huang, PhD, an associate professor at Harvard Business School who studies organizational behavior. The other was David C. Page, MD, director of the Whitehead Institute, a biomedical research organization, and a Massachusetts Institute of Technology biology professor who investigates genetic differences between males and females.
Huang pointed to a 2018 study she co-authored that tracked nearly 582,000 heart attack cases treated in Florida emergency rooms from 1991 to 2010. It found that 13.3% of women, and 12.6% of men, treated by male doctors died from their heart attacks. Although overall survival rates improved when a female doctor provided treatment, a narrow gap remained: 12%  of the women died, and 11.8%  of the men died.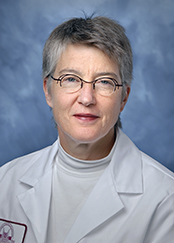 We're seeing gender disparities even in a context when those disparities should not exist,"Huang said in an interview. When a man or a woman come to an emergency room after suffering a heart attack, she said, "they should have an equal likelihood of surviving something like a heart attack. But in fact, what we find, is that they don't."
One possible explanation, Huang said, was that "we have medical training that is based on the average patient being a male, 75-kilogram white patient. And so, we're not aware of some of the other possible challenges that providers are facing when they're treating [other types of patients]. We're seeing things like, with hip replacements, those are designed for the male body. We're seeing surgical instruments—those are designed for male physicians' hands."
Page said the failure to understand differences in male and female biology harms everyone, but especially women.
He traced the problem to biomedical research that "over the decades and centuries has sort of assumed that we're all males. Until about 1990, women were essentially excluded from clinical trials of drugs, for instance. And even today, in many areas of laboratory research that are relevant to medicine, where we study in laboratory animals models of human disease—in many of those arenas, the studies are done exclusively on male laboratory animals and then the results are just extrapolated to, or assumed to be, identical in females. ... So, there's been a kind of an implicit assumption across of much of medical research for decades that studying things in males alone is good enough."
"There still are many areas of fundamental biomedical research where sort of a male-only approach remains the norm," Page said. "We've got to go back to the beginning of the enterprise and essentially rebuild it."
After the keynote addresses, the CREWHS symposium showcased research by Cedars-Sinai investigators on gender-related differences affecting women's health. It included such topics as "Pregnancy as a Window to a Woman's Future Cardiovascular Health" and "Sex Differences in Inflammation and Aging."
In introductory remarks, Sarah J. Kilpatrick, MD, PhD, professor and chair of the Department of Obstetrics and Gynecology and a co-founder of CREWHS, said the goal of the new center is to support Cedars-Sinai researchers working in this field "so that they can really discover and implement that knowledge which will change the course of women's lives." The other co-founder of CREWHS is C. Noel Bairey Merz, MD, professor of Medicine, director of the Barbra Streisand Women's Heart Center and the Linda Joy Pollin Women's Heart Health Program in the Smidt Heart Institute.
CREWHS also announced its first research award for a Cedars-Sinai investigator. It gave, after considering 22 applications, an award of $30,000 to Nirupama N. Bonthala, MD, the principal investigator on a study on inflammatory bowel disease, or IBD, among pregnant women.
The study's goal is to determine whether there are genetic markers or other indicators that could signal which pregnant women with IBD face a higher risk of suffering pregnancy complications or harm to their own health related to the disease. The award was funded by a donation from the William H. Donner Foundation.