Shane, PharmD, Receives Achievement Award
Rita Shane, PharmD, chief pharmacy officer and professor of Medicine at Cedars-Sinai, received the Institute for Safe Medication Practices' (ISMP) highest honor, a Lifetime Achievement Award.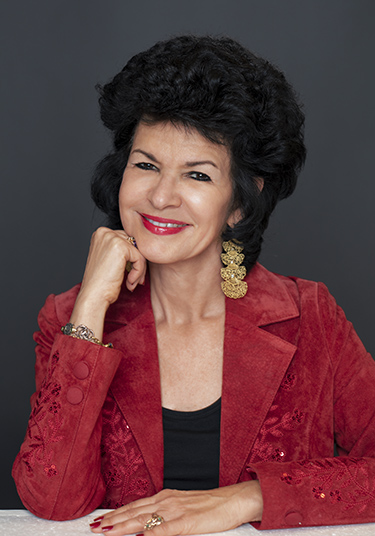 Shane, who was recently recognized at the ISMP's annual Cheers Award dinner in Las Vegas alongside her husband, daughter and son, was celebrated for her ongoing contributions to patient safety and her impact on safe medication practices.
"I've dedicated my career to medication safety and keeping patients safe," said Shane, the 18th recipient of the coveted distinction. "It's a tremendous honor to be recognized with this award, as well as by the organizing body who represents many healthcare disciplines, not just health-system pharmacy."
Among her notable achievements, Shane played a pivotal role in the passing of 2018's Senate Bill 1254, which required hospital pharmacy staff to obtain an accurate medication history for every high-risk patient upon admission.
Shane cowrote the bill and gained support from key stakeholders including physicians, patients, the California Hospital Association and the California Society of Health-Systems Pharmacists.
Shane also collaborated on research that led to the approval of "tech-check-tech" by the California State Board of Pharmacy for technician-filled medication cassettes in hospitals and was one of the investigators in a multicenter study of medication errors prevented by emergency department pharmacists.
"When I'm passionate about something and it results in a positive change for patients, I feel tremendously rewarded and grateful," said Shane, who is working on another bill dealing with drugs in biologics and payers that is affecting cancer care.
Shane has also won numerous professional awards, including the Harvey A.K. Whitney Lecture Award, health-system pharmacy's highest honor, reserved for those who have made outstanding contributions to health-system pharmacy.
She has been listed as among the "50 Experts Leading the Field of Patient Safety" by Becker's Hospital Review, published more than 100 papers and given more than 200 presentations nationally and internationally.
Shane started her career at Cedars-Sinai in 1977 as an intern pharmacist. She became a clinical pharmacist in pediatrics after graduating from pharmacy school and rose steadily to become director Pharmacy Services in 1988 and chief pharmacy officer in 2013.
"I'm most proud of working in an environment that has enabled me to continually advance how we keep patients safe," said Shane. "I made a decision to stay at Cedars-Sinai because it's a rich environment, working with the best people to affect change. I love what I do."
---