Cedars-Sinai

, NIH to Test Bone Repair Technology
Cedars-Sinai and the National Center for Advancing Translational Sciences (NCATS) of the National Institutes of Health have agreed to collaborate on testing a technology designed to help the body regenerate bone to repair severe fractures.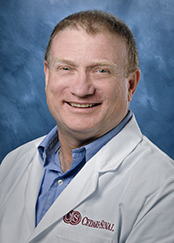 The $4 million, 18-month project is expected to begin later this year. It is co-led by Dan Gazit, PhD, DMD, professor of Surgery and co-director of the Skeletal Regeneration and Stem Cell Therapy Program at the Cedars-Sinai Board of Governors Regenerative Medicine Institute; Gadi Pelled, PhD, DMD, assistant professor of Surgery at Cedars-Sinai; and Donald Lo, PhD, director of the Therapeutic Development Branch at NCATS.
The pioneering technology, known as SonoHeal, was developed at Cedars-Sinai to address a clinical need for biological tissue regeneration approaches to healing. Typically, proposals to use stem cells to repair tissues have been based on lab-grown stem cells delivered to the patient's body. SonoHeal was designed to recruit and activate the body's own stem cells to repair tissues, bypassing the hurdles associated with the conventional approach.
SonoHeal combines ultrasound, stem cell and gene therapies to potentially enable and boost a patient's body to help restore tissue. Following recruitment of the patient stem cells from tissues adjacent to the injury site using a biodegradable scaffold, the technology uses ultrasound and perfluorocarbon microbubbles to enable intracellular delivery of a special genetic material, designed to drive the cells to re-grow lost tissue.
For the project with NCATS, the investigators will conduct preclinical research to evaluate the safety and efficacy of SonoHeal. Their goal is to generate data to support an investigational new drug application to the U.S. Food and Drug Administration and obtain approval for Cedars-Sinai to launch a clinical trial.
Specifically, the project will focus on the potential application of SonoHeal to address a major trauma surgery challenge: extremity bone injuries so severe that they often lead to limb amputation. Such injuries may result from traumas such as accidents or war, or from tumor removal.
In earlier research led by the Cedars-Sinai team, severe bone injuries in laboratory animals were successfully repaired using this technique. In addition, they used the technology to accelerate ligament injury repair in a relevant animal model. In 2018, the team was awarded a three-year, $5 million grant from the Department of Defense to further this preclinical research. The collaboration with NCATS will add to support for the effort by producing clinical-grade materials, testing product stability and conducting efficacy studies.
The new project is part of the NCATS "Bridging Interventional Development Gaps (BrIDGs)" program, which helps translate therapeutic discoveries into clinically available agents. Sharie Haugabook, PhD, from NCATS is the project manager for the collaboration.
Additional Cedars-Sinai investigators for the project include Zulma Gazit, PhD, associate professor of Surgery and co-director of the Skeletal Regeneration and Stem Cell Therapy Program at the Regenerative Medicine Institute; Pablo Avalos, MD, a research project advisor at the Cedars-Sinai Board of Governors Regenerative Medicine Institute; and Eric Ley, MD, professor of Surgery and director of the Surgical Intensive Care Unit.
Under another federal grant, awarded in 2018, the Cedars-Sinai team is investigating potential applications of SonoHeal to tissues besides bone. The four-year, $2.8 million award from the National Institute of Biomedical Imaging and Bioengineering of the National Institutes of Health supports designing and testing next-generation ultrasound technologies for a variety of tissue regeneration applications.
Competing interests: Gadi Pelled, Dan Gazit and Zulma Gazit are shareholders in GamlaStem Medical Inc. The company did not provide funds for this study. Patent applications related to the study are pending.
Funding: Research reported in this publication was funded by grants from the California Institute for Regenerative Medicine; the Department of Defense; the National Institutes of Health under award numbers R01CA112356, UL1TR000124 and P30AR069655; the IDF Medical Corps; the Milgrom Family; and the United States-Israel Binational Science Foundation Prof. Rahamimoff Travel Grants Program for Young Scientists. The BrIDGs program is supported by the NCATS Intramural Research Program.