Chen, MD, Named to Chair in Cardiology Research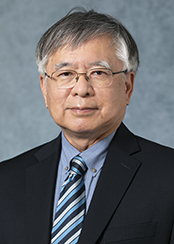 Chen, senior cardiologist in the Cedars-Sinai Department of Cardiology and at the Smidt Heart Institute, joined Cedars-Sinai in 2020 from the Indiana University School of Medicine, where he was chief of the Division of Cardiology, the Medtronic-Zipes Chair of Cardiology and director of the Krannert Institute of Cardiology.
"I am very humbled by being designated the Burns and Allen Chair in Cardiology Research," Chen said." The previous chair, the late Dr. Ronald Victor, was an internationally renowned cardiologist. He was agood friend and collaborator of mine, and I will do my best to meet the high standards he set."
Chen has similarly forged a standard-setting path.
"Dr. Chen is a world-renowned leader in cardiac electrophysiology whose research has revolutionized the way we understand the pivotal role of the autonomic nervous system in cardiac arrhythmias," said Christine Albert, MD, MPH, professor and chair of the Department of Cardiology in the Smidt Heart Institute.
"Given the scope of his achievements across the cardiology spectrum, Dr. Chen is a natural fit for this chair. His commitment to advancing the field also is reflected by his service for the past several years as editor-in-chief of Heart Rhythm, the official journal of the Heart Rhythm Society, and by his commitment to training cardiology fellows and biomedical scientists," added Albert, the Lee and Harold Kapelovitz Distinguished Chair in Cardiology.
The late, legendary comedian George Burns was a longtime supporter of Cedars-Sinai and the Burns and Allen Chair in Cardiology Research was funded through the Estate of George Burns. The chair's name also honors Burns' wife and comedic partner, the late Gracie Allen.
Chen said he plans to use support from the endowment to further advance scientific understanding of the cardiovascular system. "The support providedby this chair will be used to accelerate discoveries related to the mechanisms of heart diseases, especially in the field of heart rhythm disorders."
Chen's current research portfolio includes several National Institutes of Health grants related to heart rhythm disorders, including atrial fibrillation and ventricular arrhythmias.