CIRM Recognizes SPARK Students at
Cedars-Sinai
Two students who participated in the 2021 Summer Program to Accelerate Regenerative Medicine Knowledge (SPARK) program at Cedars-Sinai were recognized by the program's organizer, California Institute of Regenerative Medicine (CIRM).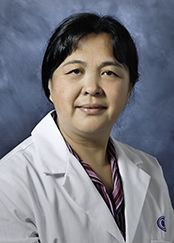 Hassan Samiullah, 16, a senior at Portola High School in Irvine, California, was awarded Best Blog, and Shree Reddy, 17, a graduate of Santiago High School and freshman at Stanford University, was recognized with Best Presentation.
Paired with mentors from the Board of Governors Regenerative Medicine Institute, Samiullah worked with Katie Grausam, PhD, a postdoctoral scientist in Cedars-Sinai's Breunig Lab, and Reddy worked with postdoctoral scientist Saba Shahin, PhD, and Shaomei Wang, MD, PhD, a professor of Biomedical Sciences. The students, who began their internships on June 20 and concluded them Aug. 9, completed the internships remotely because of COVID-19.
Per the requirements of the program, Samiullah published a trio of blog posts charting his journey at the research facility, which included working with mice and a malignant form of brain cancer called glioblastoma.
Despite the heavy subject matter, Samiullah's blogs were often humorous and relatable as he reflected on the outsize impact science can have on society—sample: "When many of us think of scientists, we think of crazy people performing crazy procedures in a lab. While I won't try refuting the first part, the crazy procedures can actually be very consequential to society at large"—prompting the program organizers at the California Institute of Regenerative Medicine (CIRM) to recognize the teenaged scientist with "Best Blog."
In a phone interview, Samiullah talked about the importance of accessibility when writing about jargony medical topics.  
"I took a creative approach to explaining my experiences, how what I was studying tied to the grander scheme of medicine at-large, and I am glad that it resonated," Samiullah said. "Scientific communication is important in the day-and-age we live in. I had to be scientific, but I also had to be personal. You want to make the information accessible to your audience."
Reddy's research focus was on the eye—specifically, retinitis pigmentosa, which involves a breakdown and loss of cells in the retina.
"It was a surprise to be selected to represent Cedars-Sinai at the conference and be selected to receive the best overall presentation is a testament to how much I learned in the program," Reddy said. "I hope to come back and work at Cedars-Sinai in the future."
There were eight total students who participated in the SPARK program this summer at Cedars-Sinai.
An initiative of CIRM, SPARK is part of a statewide effort to support the next generation of stem cell scientists. The program—which is funded by the state and provides financial grants to medical institutions like Cedars-Sinai—focuses on hands-on training in stem cell science and is intended for California high school students, particularly those who reflect the diversity of California and might not otherwise have opportunities to participate in research internships due to socioeconomic constraints.
Cedars-Sinai provides a stipend to each of the students, using grant money provided by CIRM to incentivize the students to take the internship instead of working a regular summer job.
Cedars-Sinai is one of seven institutions in northern or southern California currently with an active SPARK program. SPARK at Cedars-Sinai is organized through the Minors in Research program, and the students participating in the program partake in internships exposing them to what a career in scientific research focused on stem cells looks like.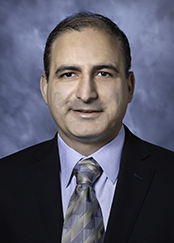 This summer marked the fifth year Cedars-Sinai has participated in the SPARK program, and SPARK program director Wafa Tawackoli, PhD, said it has been a success.
"We have been very successful in the last five years in hosting brilliant new scientists, young minds who are very diverse and represent the best of high school students across Southern California," Tawackoli, who also serves as technical director for the Research Imaging Core Facility, said.
Samiullah said his interest in scientific research stems from his long-held passion for improving and bettering the lives of those around him. He grew up watching the news with his father, which, he said, "oriented me toward thinking about the community and society at large."
When not involved with the sciences, the Irvine teen enjoys watching Los Angeles Lakers and Clippers games, hanging with friends, and engaging with his school's Muslim Students Association, with an emphasis on educating classmates at his public school about what the Muslim faith is while building interfaith relationships on campus.
Referring to the acronym for science, technology, engineering, and mathematics, "I'm not just a STEM dude," he said.