U.S. Funds Effort to Improve Incident Reporting
Cedars-Sinai has been awarded a five-year, $1.9 million grant by the federal Agency for Healthcare Research and Quality (AHRQ) to study how to improve incident reporting—the process that hospitals use to report and track events such as errors in drug administration that pose risks to patients' safety.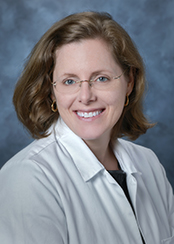 The randomized, controlled trial funded by the grant focuses on a pilot study program, developed at Cedars-Sinai, called the Safety Action Feedback and Engagement (SAFE) Loop. The trial will compare this program's effectiveness in boosting reporting rates and lowering safety lapses against standard protocols.

"The SAFE Loop is designed to overcome several limitations of existing hospital incident reporting systems," said Teryl Nuckols, MD, director of the Division of General Internal Medicine in the Cedars-Sinai Department of Medicine. "It includes improvements to the process itself and also two major innovations that help close communication gaps." Nuckols is the principal investigator for the AHRQ grant.

Lack of effective feedback is a significant weakness in current reporting systems, she said. Such systems typically focus on educating nurses, physicians and other staff about reporting incidents and enhancing a non-punitive culture, for example. The SAFE Loop goes further by providing standardized procedures for investigating high-priority events and, importantly, critical feedback to nurses about the results of investigations and mitigation plans, Nuckols explained.
"In particular, the SAFE Loop is intended to improve nurses' perceptions of incident reporting, which is essential given that nurses are key guardians of patient safety and generally submit most of the incident reports in the hospital," explained Bernice Coleman, RN, PhD, ACNP, FAAN, assistant professor of Biomedical Sciences and director of Nursing Research at Cedars-Sinai. She is a co-investigator for the grant.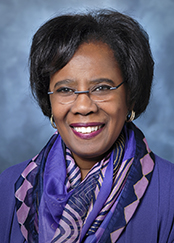 The new study will involve 20 acute-care nursing units. In developing the grant proposal, investigators worked with the Patient Safety Department in Medical Affairs at Cedars-Sinai, which is responsible for developing and overseeing the yearly organizational safety goals.
In 2018, the safety department partnered with the nursing department on a pilot project to test the SAFE Loop in two nursing units at Cedars-Sinai. "We found the program had a positive impact on increasing the number of near-miss event reports and improving the culture of safety in both units," said Edward Seferian, MD, professor of Pediatrics and chief patient safety officer. He is a co-investigator for the grant.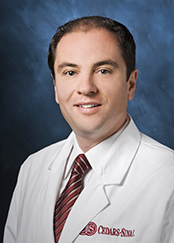 Nuckols said the new study is pioneering because it will examine the effect of an incident reporting intervention on medication event rates—an important patient safety outcome. Prior studies, in contrast, have examined the timeliness of reporting, the numbers of reports and the types of incidents reported.
The specific goals of the study are to confirm that the SAFE Loop does the following:
Improves incident reporting practices by increasing the rate at which nurses report high-priority medication incidents and the number of contributing factors described per report.
Improves nurses' attitudes toward incident reporting, including perceptions of feedback and communication about errors and of the frequency with which events are reported.
Reduces rates of high-priority medication events or errors and high-priority medication events involving harm.
"This is a major coup for the institution, not only as a federally funded study but also as innovative research without significant precedent nationally," said Seferian. Other co-investigators of the grant include Donna Leang, PharmD, MHDS; Tara Cohen, PhD, assistant professor of Surgery; and Carl Berdahl, MD, assistant professor of Medicine.
Funding: Research reported in this publication was supported by the federal Agency for Healthcare Research and Quality under award number 1R01HS027455-01.