Cedars-Sinai

to Train Next Generation of Stem Cell Scientists
Cedars-Sinai is establishing an ambitious program to train the next generation of stem cell scientists, commencing with a $5 million grant from the California Institute for Regenerative Medicine (CIRM).
The five-year training grant will allow Cedars-Sinai to develop a diverse group of postdoctoral fellows and early-career physician-scientists, giving them the opportunity to train in highly collaborative laboratories that are pushing the frontiers of stem cell science.
"This new award from CIRM highlights Cedars-Sinai's commitment to delivering a creative and collaborative learning environment for the development and growth of all researchers who are interested in regenerative medicine," said Clive Svendsen, PhD, executive director of the Cedars-Sinai Board of Governors Regenerative Medicine Institute and professor of Biomedical Sciences and Medicine. "We are confident that this program will continue to aid in the progression and development of more effective treatments for hard-to-treat diseases."
By the end of the program, the group of future leaders will be well-equipped with the skills necessary to develop independent and productive academic careers.
"Regenerative medicine is a cutting-edge field with diverse technology and tools to master," said Wafa Tawackoli, PhD, program director of Education and Training in the Cedars-Sinai Regenerative Medicine Institute. "This grant from CIRM will allow us to continue training successful scientists at Cedars-Sinai."
Under Svendsen's direction, Cedars-Sinai has received 26 awards from CIRM totaling nearly $90 million to help generate new stem cell therapies to treat amyotrophic lateral sclerosis (ALS), advanced coronary artery disease and pulmonary arterial hypertension, among other diseases.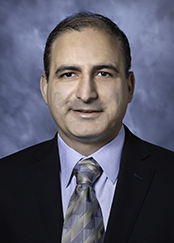 The newest training grant comes just months after Cedars-Sinai scientists received nearly $12 million from CIRM to launch a clinical trial testing a potential gene and stem cell therapy for ALS, a progressive neurodegenerative disease that damages motor neurons in the brain and spinal cord that control voluntary muscle movement. This award builds on earlier support from the stem cell agency that enabled Cedars-Sinai to investigate the use of stem cells delivered to the spinal cord to treat ALS patients.
In late 2019, Cedars-Sinai also received $10.5 million from CIRM to launch a clinical trial to test the safety of using stem cell technology as a potential treatment for retinitis pigmentosa, an inherited eye disease with no known cure. The preclinical research that led to FDA approval of the trial also was funded by a $4.9 million CIRM grant.
Research leaders at Cedars-Sinai said they are thrilled to initiate the new training program as they look to push the boundaries of medical and scientific knowledge.
"We are extremely grateful for the ongoing support from the California Institute for Regenerative Medicine," said Jeffrey Golden, MD, vice dean of Research and Graduate Education and director of the Burns and Allen Research Institute at Cedars-Sinai. "We are excited to provide the newest trainees with an outstanding team of world-class stem cell scientists and clinicians from across the spectrum of specialties who are at the forefront in advancing scientific discoveries."
To learn more about the new training program, visit the Regenerative Medicine Institute website.