Smart Watch Benefits Limited by User Base
Efforts to use smart devices to improve heart health continue to increase in popularity. One specific strategy involves the use of smart watches to detect atrial fibrillation (AFib), an abnormal heart rhythm disturbance.
A recent study led by investigators at Cedars-Sinai and Children's Mercy Kansas City, however, found most users who had connected their devices to Cedars-Sinai's electronic health record were relatively healthy, such that there was limited clinical benefit in recommending oral anticoagulation to lower stroke risk.
Of users with connected devices, the researchers estimate only approximately 36% had a clinical profile that would warrant anticoagulation even if an AFib diagnosis was made, and of those, less than 1% were estimated to develop AFib within five years. The findings were published in the Journal of the American Medical Informatics Association.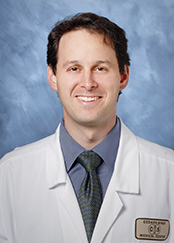 AFib makes it harder for the heart to pump blood out and to the body. When this happens, blood clots can occur and block a blood vessel in the brain, and that can cause a stroke, which can be fatal. AFib mainly affects people over the age of 65. If diagnosed, preventive measures, such as the use of anticoagulant medications, can help some patients with stroke prevention.
"Identifying patients with suspected AFib does not necessarily warrant starting a medication to help prevent a stroke," said Joshua Pevnick, MD, MSHS, associate professor of Medicine and Biomedical Sciences and co-director of Informatics at Cedars-Sinai, who is the corresponding author of the study. "With this study, instead of trying to see if we could detect atrial fibrillation, we worked to pinpoint who would benefit from that detection."
While there have been many promising studies that show there may be benefit in using smart devices—like the Apple Watch—for AFib monitoring, it has been difficult for researchers to access detailed electronic health record data regarding users. The main reason for this is incomplete data.
Most studies rely on data from either electronic health records or wearable devices. Both datasets, however, have beneficial information that is needed to really understand the potential clinical benefit of smart devices. Data from electronic health records gives insight into demographic and clinical characteristics, while device data gives more granular physiologic data, like observed heart rates.
To overcome this obstacle, investigators utilized a unique health system-wide data resource at Cedars-Sinai where patients were allowed to connect their personal devices to their electronic health records.
By linking and analyzing de-identified versions of both datasets, the team was able to leverage this real-word data to estimate the proportion of wearable device users with potential to benefit from medicines that help prevent blood clots following an AFib diagnosis.
During the study period, more than 3,000 individuals synced their devices, with a majority of patients (2,051) syncing with an Apple device. After opt-outs and incomplete anthropometric data, a cohort of 1,802 patients was used in the study.
What the team found was the people who linked their devices to their electronic health records tended to be young and healthy.
The team estimates that the Apple devices' detection of AFib would benefit only one out 400 people, at least in terms of resulting in a recommendation to begin anticoagulation.
"To me, this study really highlights the need for, and value in, contextualizing wearable device data with the clinical profile of a patient," said first author Keith Feldman, PhD, research faculty in the Children's Mercy Research Institute and assistant professor of Pediatrics at the University of Missouri-Kansas City School of Medicine. "Doing so allows us to better understand the utility of data we collect. And although we found most current users wouldn't have an anticoagulant medication recommended, this type of approach holds value in identifying targeted populations who may benefit in future work."
Even though this study showed limited benefit in this cohort, researchers are still optimistic about the future potential of smart devices.
"There's a lot of promise in using smart devices for early diagnosis," said Pevnick. "We're entering a new world where patients have more access to all kinds of diagnostic technologies, from wearable devices to screening and genetic testing, and we need to learn how to how to deal with this new data."
Additional co-authors are Ray Duncan, MD, An Nguyen, Galen Cook-Weins, Yaron Elad, MD, and Teryl Nuckols, MD, all from Cedars-Sinai.
Funding: The research was supported by funding from Cedars-Sinai Precision Health.