Technology Ventures protects and supports the commercialization of discoveries and technologies. Through its activities, Technology Ventures facilitates promising inventions to improve the quality of life for patients around the world.
By the Numbers
---
Technology Ventures Revenue*
*For fiscal year 2023
**As of July 2023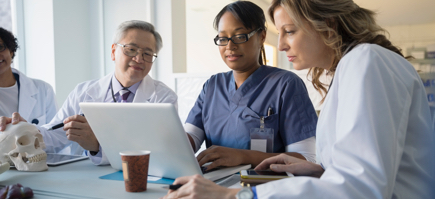 Do You Have an Invention to Disclose?
The first step to commercialization is the invention disclosure process, which provides details about the technology of your invention.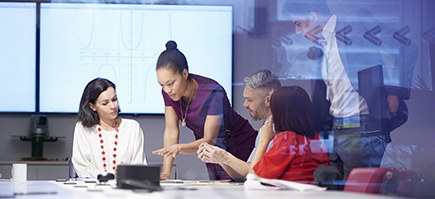 Technology Ventures Team
The team consists of experts in intellectual property portfolio management and licensing, legal affairs and finance.

An Innovation Journey
More than 15 years ago, Mark Pimentel, MD, had a hunch that an antibiotic might alleviate the suffering of his patients with irritable bowel syndrome (IBS).

---
Browse our latest report to learn more about our missions and success stories.
Commercializing valuable diagnostic technologies from Cedars-Sinai and our partners.

(External Link)
Helping entrepreneurs bring their innovative technology products to market.
(External Link)
Dedicated to the development of novel drugs and devices to diagnose and treat patients.
Applying AI to the measurement of parameters critical to understanding the the human heart.
(External Link)
Generating world-class biomaterials and conducting groundbreaking research.
Have Questions or Need Help?
Contact us if you have questions or wish to learn more about Technology & Innovations at Cedars-Sinai.