Capstone Project
To complete the MHDS program, students spend 12 months applying classroom theory to the subject of their choosing and produce a presentation about the experience.

Demonstrate proficiency in applying health delivery system (HDS) academic theory into pragmatic, applied problem-solving
Appreciate how HDS requires team science, shared decision-making among diverse stakeholders and strong interpersonal communication skills
Utilize scientific method to solve HDS problems including hypothesis generation, literature search and approaches to quantization, and presentation of results to leadership
Become proficient in oral and written communication of HDS analyses and results, learning how to tell a story with data in a way that engages stakeholders and ultimately leads to improved healthcare delivery
Additional field-based credits from the capstone program accrue over the final 12 months of the 20-month MHDS program. The capstone project may be conducted on campus at Cedars-Sinai or in other approved healthcare organizations.
Students work on their capstone project on a schedule agreed upon with their primary mentor. Journal clubs, mentorship meetings and other program events may occur during typical work hours and are available via web conferencing for off-site students.
The MHDS faculty believes it is vital to expose students to a wide range of learning experiences; success in health delivery science requires not only a strong theoretical basis but also pragmatic experiential learning to solidify classroom theory.
Capstone Project: Series Overview
---
The HDS 204 series includes four lockstep courses that build upon one another and culminate in completion of the capstone, delivery of a final written report and oral presentation of the report to Cedars-Sinai leaders. The sequence is as follows: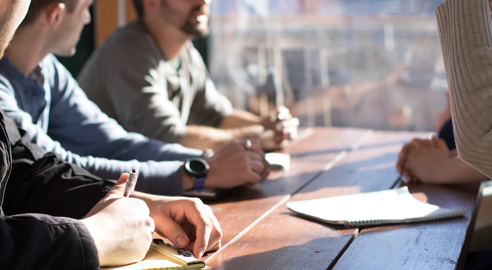 HDS 204A
Students attend a biweekly seminar in healthcare leadership, where they develop a framework to assume a leadership role in the capstone project as a model for leadership in future organizations. The seminar series consists of highly engaging, interactive didactic sessions that promote discussion and learner engagement. During each session, leaders from diverse areas of the organization share their experience and expertise. Additionally, students prepare presentations based on assigned reading materials, which are followed by interactive discussions about leadership and personal development.
---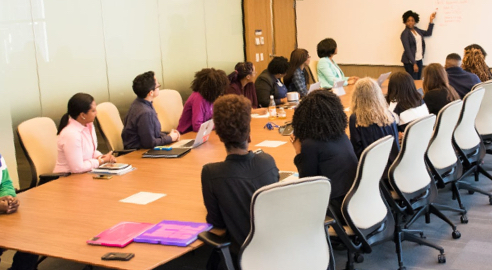 HDS 204B
Project identification and literature review. Students will work with their mentor and an assigned peer-partner to identify an area of opportunity within a healthcare organization that they wish to analyze for their capstone project. They will also perform a literature search to familiarize themselves with the subject. The course culminates in a formal work-in-progress presentation to the course directors and other students.

---
HDS 204C
Stakeholder analysis and development of quantitative analysis plan. Students will identify relevant stakeholders for their project and will perform stakeholder interviews. Students will also develop a plan for the quantitative analysis they will perform during the final step of their capstone project. The course culminates in a formal work-in-progress presentation to the course directors and other students.

---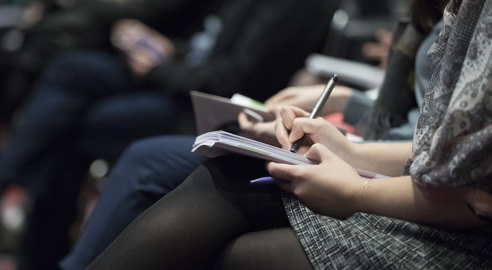 HDS 204D
Quantitative analysis and final report. Students will perform a quantitative analysis of their choosing, such as a cost-effectiveness analysis, an analysis of existing data, or a meta-analysis. The course culminates in a formal written and oral presentation of the proposal to a committee composed of the program leaders and selected health system leaders. The presentation is open to the entire health system in a public-facing, large-scale forum.
Follow the link to see examples of student projects.
---
Capstone Project Examples
---
Students at Cedars-Sinai have access to hundreds of potential capstone projects throughout the health system. Examples of recent student projects include:

Program Evaluation of Clinical Decision Support to Prevent Inappropriate Resuscitations

Cedars-Sinai

Patient Experience and Health Equity Analysis using HCAHPS Survey Scores
Reducing Intraoperative Costs Through Supply Standardization and Tray Consolidation
Pain Management with Early Regional Anesthesia in Geriatric Hip Fracture Patients
Pharmacy Transitions of Care: A Discharge Reconciliation Pilot
Have Questions or Need Help?
If you have questions or wish to learn more about the MHDS program, please contact:
Graduate School of Biomedical Sciences
8687 Melrose Ave.
Suite G-532
West Hollywood, CA 90069