Cedars-Sinai is located in Los Angeles, one of the nation's most culturally and ethnically diverse cities. It serves as an ideal environment to address numerous healthcare challenges among a variety of patient populations.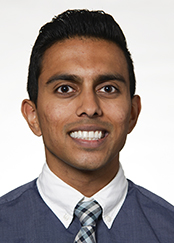 I spend as much time as I can enjoying the sunny skies and sandy beaches of Los Angeles. Living in a place where I can surf in the morning and ski in the same afternoon lets me relax and come back to the hospital a better doctor."
- Nayan Patel, MD, MBA
Chief Resident
Department of Internal Medicine
---
Our Students, Campus and Activities
---
Our programs are led by some of the nation's best physician-educators. We are at the forefront of medicine and innovation, translating groundbreaking discoveries into successful treatments with global impact. Watch what makes Cedars-Sinai shine.
Housing
From plush apartments to traditional homes, L.A. includes the communities of Bel Air, Brentwood, Beverly Hills, Malibu, Santa Monica and Westwood, among many others. The "L.A. Home" section of Los Angeles Magazine online has useful information for renters and home buyers, and the apartments.com website is a great resource to locate the perfect apartment on any budget.
Creating Balance
---
At Cedars-Sinai, we pride ourselves in providing our students and faculty with resources that not only help further their research and education, but also with their professional and personal wellbeing.
Our employee assistance program, Work & Life Matters, helps employees and their dependents address and resolve work-related and personal concerns that run the spectrum of life events, from birth to elder care.

Your Complete Wellbeing
At Cedars-Sinai, we understand that the healthcare profession can be taxing on the mind, body, and soul. We not only offer fitness training on campus to build physical strength and endurance, but we also support religious rituals, Reiki sessions, and other wellness services to meet all of your needs.

Quality Care and Research—For All, By All
Cedars-Sinai celebrates the richness of human diversity in an inclusive environment dedicated to the pursuit of excellence in patient care and research. We are committed to respect and integrity for all.
Diversity, Equity, and Inclusion connection and engagement opportunities for residents and fellows:
Hispanic/Latinx group
The mission of this Hispanic/Latinx group is to serve as a vehicle for the integration and galvanization of the Cedars-Sinai Hispanic/Latinx employee community to further optimize their contribution to the institutional mission to excel in patient care, equity and research. Goals for the group include increasing awareness of Hispanic/Latinx cultural diversity; working with other CS groups to reach out to underserved Hispanic/Latinx communities and disseminate healthcare information in the CS catchment area, and to provide educational opportunities for minority students interested in pursuing careers in health sciences.
Doctors for Diversity group
The mission of the Doctors for Diversity group is to create and sustain an inclusive environment for African American/Black faculty, medical staff and trainees by enhancing visibility and connection, leveraging each other's strengths, and improving access and opportunities for professional development and advancement. Goals for the group include providing recommendations on education and training to advance diversity across the health system, planning and participating in internal/external events to improve the Cedars-Sinai environment, and furthering the engagement of African American/Black faculty and trainees in the community.
GMEC DEI subcommittee
The Graduate Medical Education subcommittee is composed of residents, fellows, faculty, administrative staff and leadership, led by Lindsey Ross, MD, assistant professor of Neurosurgery. The committee aims to improve race/ethnic diversity in trainees; create programs to enhance underrepresented trainee engagement and respond to community events and calls to action; and to participate in pipeline programming to improve diversity of the future medical workforce.
Diversity and Inclusion Programs and Initiatives
---
---
Cedars-Sinai provides an attractive array of competitive benefits to residents and fellows. Find out more about annual stipends, housing stipends, reimbursement policies, leave benefits, paid time off and more.

Los Angeles: A Day in the Life
---
With beautiful stretches of coastline, eclectic businesses and world-class entertainment, L.A. offers medical students a wonderful blend of activities to optimize the work-life balance. Our nearly year-round sunny weather allows outdoor enthusiasts to enjoy walking, hiking, running, surfing, and sailing, making the city an attractive and compelling place to live, work and play.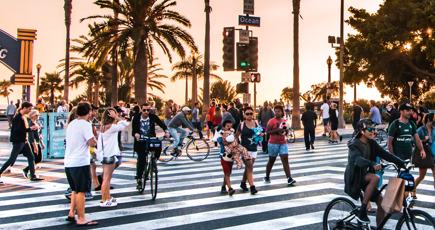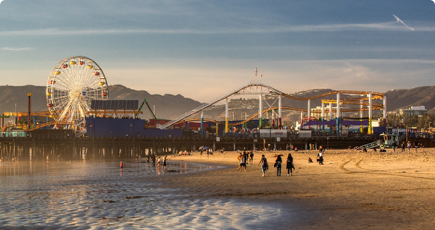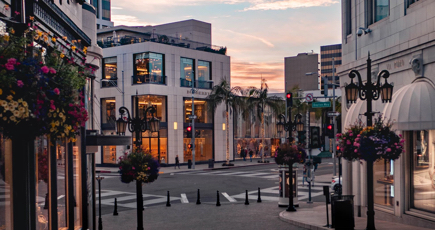 Dining & Shopping
From vintage shops to luxury goods to fine dining, L.A. offers unique experiences and a wide variety of culinary delights.
Have Questions or Need Help?
Contact us if you have questions or wish to learn more about Cedars-Sinai's Education programs.