Healthcare Financing Core
The Healthcare Financing Core is 1 of the 4 required core elements of the MHDS curriculum. This core comprises 2 courses: Healthcare Financing and Value; and Principles and Practice of Cost-Effectiveness Analysis.

Study the mechanics of healthcare financing in the post-Affordable Care Act (ACA) era
Evaluate the full spectrum of alternative payment and delivery models, including accountable care organizations (ACOs), bundled payment, and global capitation
Understand the operational challenges facing health systems moving from volume-based to value-based payment
Study how to calculate the value of additional life-years and quality adjusted life-years gained from healthcare interventions
Gain expertise in using TreeAge decision-analysis software to construct and analyze cost-effectiveness, cost-utility, cost-minimization and budget-impact models
Study how to analyze health economic models
Obtain hands-on skills in conducting health-economic analyses from varying payer perspectives
Learn how to conduct and analyze systematic reviews and meta-analyses to inform health-economic models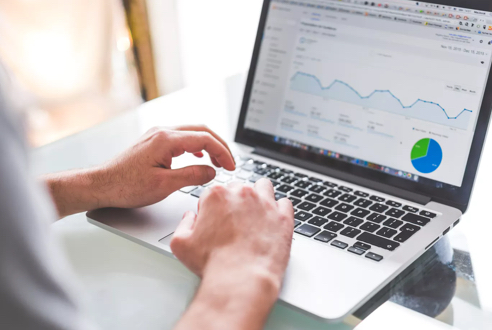 Healthcare Financing and Value (HDS 202A)
Provides an overview of how healthcare is financed in post-ACA America. The class reviews the major payer sources (Medicare, Medicaid, sponsored insurance, ACA plans), presents traditional and alternative payment models, compares volume-based versus value-based payment systems, and discusses how ACOs deliver and finance population health.
Students learn how to analyze healthcare costs and quality from the perspective of different health system stakeholders, including public and private payers; primary care and specialty physicians; hospitals and post-acute care providers; pharmaceutical manufacturers and distributers; and patients.
Students also learn about the organizational changes occurring in the health system associated with changes in healthcare financing.

---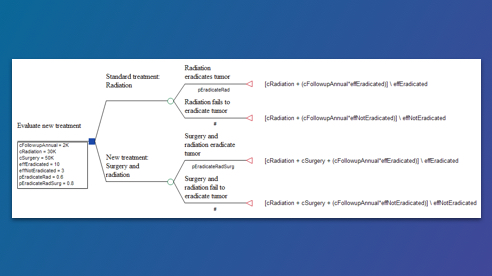 Principles and Practice of Cost-Effectiveness Analysis and Budget Impact Modeling (HDS 202B)
The class provides students with an introduction to the theory, techniques and practical issues surrounding model development for health economic analysis, with a focus on development and testing of decision trees. Other topics include systematic review and meta-analysis, health status measurement with utilities, budget-impact modeling, and quality assessment of health economic models.
The class consists of interactive lectures supported by hands-on laboratories and reading assignments to become familiar with TreeAge decision-analysis software. Students will learn about tools to determine how best to balance limited resources with demands to deliver high-quality care. The course surveys the fields of statistics, psychometrics, decision analysis, information technology, epidemiology and medicine to illustrate how employing decision science can allow us to make the best possible healthcare decisions when the stakes are high.
Students will develop a strong understanding of the theory and practice of basic decision analysis and the ability to read articles in the field critically. Finally, students receive training to produce their own health-economics models to help healthcare organizations decide whether to fund (or defund) new programs or interventions using varying payer perspectives.
Have Questions or Need Help?
If you have questions or wish to learn more about the MHDS program, please contact:
Graduate School of Biomedical Sciences
8687 Melrose Ave.
Suite G-532
West Hollywood, CA 90069