Performance Measurement & Improvement Core
The Performance Measurement and Improvement Core is 1 of the 4 required core elements of the MHDS curriculum. This core comprises 2 courses: Quality, Safety and Performance Improvement; and Research Design for Health Delivery Sciences.
Examine and compare alternative approaches to measuring the quality and safety of healthcare
Explore strategies for changing clinical practice and improving quality of care within large healthcare organizations
Study interventions designed to change practice and improve quality of care, including statistical process control methods, quasi-experimental designs and qualitative data
Examine the strengths and limitations of health-information technology
Recognize how healthcare policies and financial-incentive systems impede or encourage efforts to improve quality of care
Evaluate the costs associated with low-quality healthcare and explore the relationship between quality and value
Understand how to collect relevant data to estimate the potential impact of health services interventions on health outcomes
Critically appraise publications dealing with health services, outcomes or clinical research
Learn how to develop a conceptual framework for a program evaluation, showing the hypothesized causal variables and the expected outcomes
Identify potential sources of bias and problems with measurement reliability and validity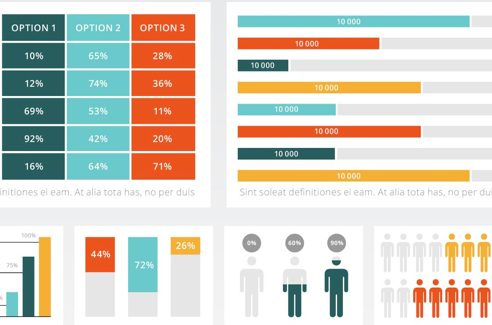 Research Design for Health Delivery Sciences
Class topics include using epidemiological methods to evaluate the impact of health interventions on healthcare utilization and quality of care, among others.
The class begins by defining the field of outcomes research and then addresses how healthcare systems measure outcomes and why it matters. Students then explore the difference between randomized controlled trials and pragmatic controlled trials.
HDS 203A explores quasi-experimental designs frequently required for program evaluation, such as interrupted time series and difference-in-difference designs. The course also explores the influence of bias on data interpretation (e.g., selection bias, confounding, attrition and participant bias).

---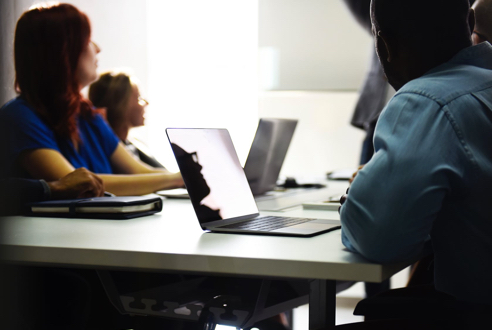 Quality, Safety and Performance Improvement (HDS 203B)
Explore issues related to quality and safety in healthcare. The overarching goal of HDS 203B is to introduce the theory and practice of quality measurement. Three scientific disciplines are presented: quality measurement, quality improvement and program evaluation. The class also explores contextual factors that influence quality of care, including health policy and payment incentives, health information technology and controversies such as physician autonomy in an increasingly systematized healthcare environment.
Course material is closely linked to real-world applications, with examples drawn from ongoing hospital, health system and policy initiatives from around the country. Students learn via interactive lectures, journal club sessions analyzing relevant articles, homework assignments, and an in-depth course project.
Topics include the different types of measures (e.g., structure, process, outcome), data sources that can be used for measurement (e.g., claims data, electronic health record data, medical record data and patient outcome data), attributes of measures and data sources required to be valid reflections of quality, approaches to quality measure development and quality measures of importance nationally (e.g., HEDIS measures, Medicare quality measures for hospitals, etc.).
Additionally, the course covers strategies for changing clinical practice and improving quality, a field increasingly referred to as implementation science. Diverse schools of thought are drawn upon, including management science, behavioral economics, organizational psychology and performance improvement techniques (e.g., Lean Six Sigma). Evidence from applications to healthcare systems is reviewed, particularly systematic reviews from the Cochrane Collaboration.
---
Qualitative Research (HDS 203C)
Introduces students to the field of qualitative research. The course aims to build understanding of the traditions of qualitative research, and provide hands-on training in designing rigorous qualitative research, conducting data collection, and interpreting qualitative findings.
To achieve these aims, students will develop "mock" qualitative research projects focusing on different qualitative methods.
---
Health Equity (HDS 203D)
This course will provide learners the opportunity to examine overarching principles and considerations on how the U.S. healthcare system and other systems impact health, either enhancing or undermining it. A careful analysis of the role of structural racism and discrimination will lay the foundation for the course. In addition, in-depth discussions on how to capture and interpret racial/ethnic/sexual and gender minority data will be included. Furthermore, strategies for engaging community stakeholders in health equity research will be discussed, including a review of evidence-based interventions that aim to help address, understand and possibly reduce health inequities.
Lastly, the roles and responsibilities of all healthcare providers and researchers in closing the equity gap will be widely discussed throughout the course. By the end of the course, learners should have a broad understanding of how social determinants impact health equity, as well as potential mitigation strategies to reduce inequities.
Have Questions or Need Help?
If you have questions or wish to learn more about the MHDS program, please contact:
Graduate School of Biomedical Sciences
8687 Melrose Ave.
Suite G-532
West Hollywood, CA 90069