Fellows
The individuals listed currently hold Center for Neural Science and Medicine postdoctoral award fellowships, which provide independent funding for exceptionally well qualified and innovative postdoctoral scientists working in a neuroscience laboratory at Cedars-Sinai. Two fellowships are awarded annually in response to an open call.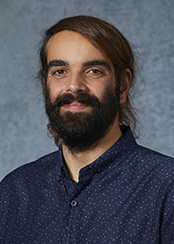 Jonathan Daume
Postdoctoral Fellow
I'm a postdoctoral scholar in the Rutishauser Lab studying single neuron activity and interactions between brain areas during human cognition. I received my master's in neurocognitive psychology at Ludwig Maximilian University of Munich, then earned my PhD in cognitive neuroscience at the University Medical Center in Hamburg. At Cedars-Sinai, I'm investigating how single-neuron activity relates to population activity recorded in the same or in distant brain areas, and how interactions between cell groups enable us to store information in short/long-term memory. We are also manipulating neural activity through electrical stimulation to determine how altered neural activity affects the encoding of new memories.

Sarah McCallum, PhD
Postdoctoral Fellow
I am a postdoctoral scholar in the Burda Lab studying glial cells, which are essential for nervous system development, function and repair after injury. I received my master's at the National Institute for Medical Research and earned my doctorate at the Francis Crick Institute. I developed a novel in vivo, spatially restricted CRISPR/Cas9 methodology to specifically modify astrocyte gene expression in defined tissue regions of the injured mouse spinal cord to experimentally manipulate novel molecular pathways implicated in neural repair. My research aims to characterize naturally occurring, astrocyte-mediated repair mechanisms that can be therapeutically targeted to enhance neurological recovery and limit disability after a spinal cord injury and other central nervous system injuries.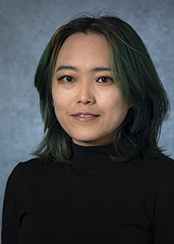 Yuan Zhang, PhD
Postdoctoral Fellow
I'm a postdoctoral scholar in the Hunt Lab studying learning/memory coding mechanism in hippocampus on rodents. I received my PhD at State Key Laboratory in Beijing, China. My major research focus was critical period plasticity in mouse visual cortex and results provided new details about neural plasticity of schizophrenic-like brain abnormality, and allowed for further extrapolations into schizophrenia progression during development. My current project focus is on using electrophysiological methods and optogenetics in vivo to investigate hippocampal circuit function at the systems and cellular levels that underlie spatial memory formations, as well as potential adaptive learned behaviors in transgenic mice.

Alumni
Mohammad Aamir Abbasi, PhD
Juri Minxha, PhD
Have Questions or Need Help?
Contact us if you have questions, or wish to learn more about neural science and medicine research at Cedars-Sinai.
Pavilion
127 S. San Vicente Blvd., Suite A6600
Los Angeles, CA 90048