Meet the Regenerative Orthobiologics Center Team
Meet the leaders and management team comprised of researchers, medical doctors and administrative staff who specialize in musculoskeletal disorders.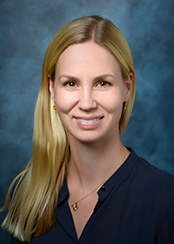 Juliane Glaeser, PhD
Program Manager
Juliane Glaeser, PhD, is a cell and molecular biologist with an extensive background in musculoskeletal research. She supports the program's mission with her profound experience in project management, team supervision and scientific writing, as well as the design, implementation and optimization of in vitro and in vivo studies.
Have Questions or Need Help?
If you have questions or would like to learn more about the Regenerative Orthobiologics Center, please contact Program Manager Juliane Glaeser, PhD.

Advanced Health Sciences Pavilion
127 S. San Vicente Blvd., Suite A8521
Los Angeles, CA 90048