Skeletal Program
Mission
---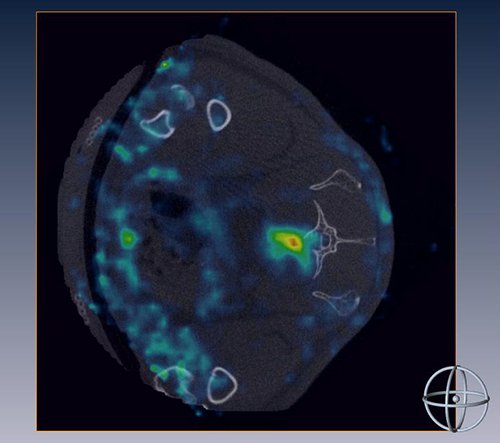 The Skeletal Program at the Cedars-Sinai Regenerative Medicine Institute is pioneering the use of adult stem cells, iPSCs and gene therapy to regenerate bone, cartilage, tendons, ligaments and intervertebral discs. Our mission is to develop stem cell therapies and technologies to treat skeletal injuries and degenerative disorders.
The Skeletal Program includes several research areas and projects:
Intervertebral disc regeneration
Disease modeling and mechanisms leading to back pain induction
Improvement of advanced imaging techniques to diagnose discogenic back pain
Tendon tissue engineering and regeneration
Post-traumatic osteoarthritis modeling and prevention
Development of novel protocols for iPSC differentiation toward musculoskeletal tissues
Consolidation of large bone defect regeneration through local gene therapy
Focus
---
The Skeletal Program develops protocols to differentiate adult and induced pluripotent stem cells into the desired cell type for delivery into an injured area. This stem cell technology has already proven effective in repairing complex fractures in the vertebrae, skull, jaws and long bones, as well as torn tendons and injured intervertebral discs.
Some research projects conducted by the Skeletal Program aim to model the progression of various degenerative disorders and study their mechanism to facilitate future drug and treatment discovery.  
Our next step in this research is to conduct preclinical and clinical trials that utilize this technology for various musculoskeletal injuries and disorders.
Collaborative Research
---
The Skeletal Program includes the Gazit Laboratory, Sheyn Laboratory and the Regenerative Orthobiologics Center.
The research conducted by the investigators in the Skeletal Program involves collaborations with a number of institutes and departments at Cedars-Sinai, including the Biomedical Imaging Research Institute, Hand Surgery Program, Kerlan-Jobe Institute, Cedars-Sinai Pain Center, Department of Orthopaedics, Department of Surgery, Department of Biomedical Sciences, other laboratories in the Board of Governors Regenerative Medicine Institute, as well as other national and international institutions.
Have Questions or Need Help?
Contact us if you have questions, or wish to learn more about the Board of Governors Regenerative Medicine Institute.
Board of Governors Regenerative Medicine Institute
Pavilion, Eighth Floor
8700 Beverly Blvd.
Los Angeles, CA 90048