Research in the Berman Laboratory, led by Benjamin Berman, PhD, focuses on understanding the basic logic of noncoding regulatory sequences and how the sequences control the local and 3-D (topological) structure of chromatin to control transcription. Berman's past work has demonstrated that functional noncoding elements could be identified genome-wide based on sequence properties alone, and he has published the first complete DNA methylation map of a human cancer, showing that methylation alone could be used to identify noncoding regulatory elements and understand the 3-D topological organization of chromosomes in clinical human tissues. The Berman Lab is now developing new approaches for studying complex tissues at the single-cell level. These projects will allow an understanding of how individual noncoding mutations within an individual can drive disease processes. Berman is dedicated to making these computational methods available via open standards to support adoption throughout the research community.
The Berman Laboratory is affiliated with the Cedars-Sinai Department of Biomedical Sciences and Center for Bioinformatics and Functional Genomics.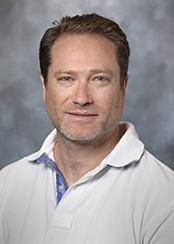 I am co-director of the Center for Bioinformatics and Functional Genomics (BFG) at Cedars-Sinai, with expertise in cancer epigenomics, functional annotation and prediction of noncoding gene regulatory regions, and whole-genome sequencing technologies. From 2008 to 2014, I was director of bioinformatics for the University of Southern California/Norris Comprehensive Cancer Center Sequencing Core, where my group developed software pipelines to analyze whole-genome bisulfite-sequencing (WGBS), ChIP-seq, RNA-seq and other NGS methods."
---
Benjamin Berman, PhD
Integrative Genomics Viewer (IGV) Bisulfite Methylation Viewer

Bis-SNP: Combined DNA Methylation and SNP Calling for Bisulfite-Sequencing Data

FunciSNP: An R/Bioconductor Tool Integrating Functional Noncoding Data Sets with Genetic Association Studies to Identify Candidate Regulatory SNPs
Meet Our Team
---
Learn more about the scientists, faculty members, investigators and other healthcare professionals of the Berman Laboratory, whose dedicated efforts lead to groundbreaking discoveries.
Silva TC, Coetzee SG, Yao L, Hazelett DJ, Noushmehr H, Berman BP.

Coetzee SG, Ramjan Z, Dinh HQ, Berman BP, Hazelett DJ.

Lin DC, Dinh HQ, Xie JJ, Mayakonda A, Jiang YY, Ding LW, He JZ, Xu XE, Hao JJ, Wang MR, Xu LY, Li EM, Berman BP, Koeffler HP.

[published online ahead of print August 31, 2017]. Gut.

Contact the Berman Lab
8723 Alden Dr.
Steven Spielberg Building, Room 119
Los Angeles, CA 90048