Lab Members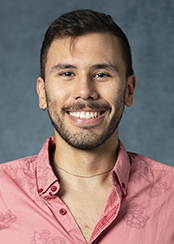 Elyas Alalli
Biomedical Technician
Elyas Alalli graduated with a bachelor of science degree in biochemistry from California State University, Northridge (CSUN) in 2017. Shortly after, he immersed himself in a niche field of molecular biology, working at a specialty transplant diagnostics lab at Thermo Fisher Scientific. Alalli spent the next four years developing and manufacturing HLA typing SSO kits used by transplant centers across the globe to determine the compatibility of donors and recipients pre-transplant. During this time, he performed periodic lot updates of SSO kits while maintaining an FDA and ISO regulated GMP laboratory. Alalli joined the Bilsborough Lab in 2021 and is currently assisting efforts to develop cell line models and reagents that would facilitate the discovery and development of novel therapeutics for IBD patients.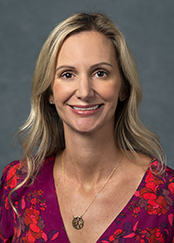 Marie Fiorino
Biomedical Scientist
Marie Fiorino earned a master's degree in biotechnology and an MBA from California State University, Channel Islands. She has 19 years of in vivo biology experience, including seven years in the pathology department of a leading biopharmaceutical company. She specializes in the development of preclinical models within a variety of disease areas, including inflammatory bowel disease, osteoarthritis, osteoporosis, atherosclerosis, diabetes and angiogenesis. She is currently the principal investigator and lead for all in-vivo design and study programs, using her expertise to design functional models that lead to potential new targets for the treatment of inflammatory bowel diseases.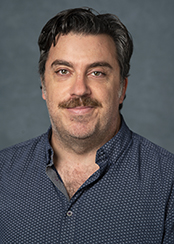 Bradley Henkle
Associate Biomedical Scientist
Brad Henkle has more than 15 years of laboratory experience, including 11 years in biotech. During his tenure in biotech, he developed primary human immune cell assays supporting drug development for inflammatory diseases. Henkle has a bachelor's degree in physiology and cell biology from the University of California, Santa Barbara.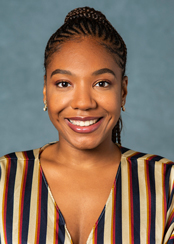 Annabel Iwuchukwu, MS
Biomedical Technician
Annabel Iwuchukwu earned her master's degree in neuroscience from King's College London (KCL) and a bachelor's degree in biomedical science from the University of Sheffield, England. Iwuchukwu also undertook a certificate course at UCLA Extension in general business and entrepreneurship. During her degree at KCL, her thesis focused on the localization of Poxn and engrailed expression patterns in the antennal mechanosensory and motor center and wedge of the adult drosophila brain under the supervision of Frank Hirth, PhD. Iwuchukwu performs in vivo experiments on mice to study inflammatory bowel disease and is currently working on evaluating the consequences of gene alterations on the development and severity of colitis using the T cell transfer-induced colitis model.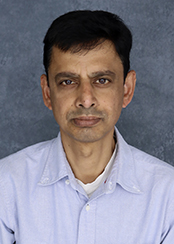 Arshad Khan, PhD
Project Scientist
Arshad Khan, PhD, earned his bachelor's in biochemistry and a graduate degree in molecular and medical pharmacology, both from UCLA. He is a pharmaceutical and biotechnology research professional with 21 years of molecular biology experience. His work at UCLA primarily focused on molecular biology and genetics disciplines. His previous work focused on various neurological and behavioral disorders, (e.g., Parkinson's, Alzheimer's, cocaine addiction and others). His expertise in genetics and computational biology helped him to discover genes that are associated with Parkinson's, Alzheimer's and other neurological disorders, as well as drug actions on genes for cell survival. He is currently a bioinformatic biomedical scientist at Cedars-Sinai and leads all bioinformatics analysis support for omics datasets, particularly the integration of omics datasets (transcriptomic datasets from either bulk or single-cell seq methodologies) of inflammatory bowel disease patients using QTL methods to discover key genes that are associated with inflammatory bowel diseases.
Alka Potdar, PhD
Senior Biomedical Scientist
Alka Potdar, PhD, received her doctorate in chemical and biomolecular engineering from Vanderbilt University in Nashville, Tennessee, and her master's degree from University of Alabama in Huntsville. She is a systems and computational biologist/ bioinformatics scientist with more than 10 years of experience. She currently leads the bioinformatics and biostatistics efforts in the Inflammatory Bowel Diseases Drug Discovery and Development unit. She is responsible for the analysis of large-scale clinical and biological datasets (such as genotype, expression, sequencing) within the Bilsborough Laboratory as well as for external industry collaborators. She has extensive experience working in interdisciplinary teams and applying engineering, mathematical and statistical concepts to answer biological and disease-related questions. Potdar has developed mechanistic, predictive computational models for various biological pathways such as inflammation, cancer cell migration and iron metabolism. She has created custom bioinformatics pipelines to predict novel candidate variants/genes to drive basic/clinical research and drug discovery and development.
Ignat Printsev, PhD
Biomedical Scientist
Ignat Printsev, PhD, received his doctorate in biochemistry and molecular biology from the University of California, Davis, studying the cell biology of breast cancer and glioblastoma and how the ubiquitination system contributes to the molecular mechanisms that affect the progression and lethality of these diseases. Printsev completed his postdoctoral work at the California Institute of Technology under Alexander Varshavsky, PhD. During this time, Printsev developed a new approach for the study of protein fragments and their functions in cells and in vivo, with a specific focus on the regulation and biology of hemichannels. Currently, he works in the Inflammatory Bowel Diseases Drug Discovery and Development unit to develop novel therapeutics for inflammatory bowel disease patients, utilizing the approaches of personalized medicine.
Lauren Ysais
Biomedical Technician
Lauren Ysais joined the Inflammatory Bowel Diseases Drug Discovery and Development research team in 2016 as a research associate. She graduated from the University of California, Santa Cruz (UCSC) with a bachelor's of science in neuroscience. At UCSC she worked as an undergraduate researcher in a neurotoxicology lab, and her senior project aimed to determine if chronic postnatal manganese exposure altered the dendritic spine density of medium spiny neurons within the dorsal striatum. Since joining the Bilsborough Laboratory, Ysais performs in vivo experiments utilizing murine models to study inflammatory bowel disease. She has gained hands on experience in fibroblast isolation, cell culture and cell staining. Additional duties entail rodent husbandry, molecular biology techniques and ordering laboratory supplies. One of Ysais's current projects investigates the efficacy of various small molecule targets to ameliorate colitis using the chronic dextran sodium sulphate model.
Contact the Bilsborough Lab
8693 Wilshire Blvd.,
Second floor
Beverly Hills, CA 90211