The Chute Laboratory focuses on the discovery and characterization of novel mechanisms that regulate hematopoietic stem cell self-renewal and regeneration. Our investigators strive particularly to understand and define the role of the bone marrow vascular niche in regulating hematopoietic stem cell fate. The lab utilizes state-of-the-art molecular techniques, high-resolution microscopy, bioinformatics and computational biology, and innovative transgenic mouse models to study murine and human hematopoietic stem cell biology. Our research has led to the discovery of several novel paracrine factors produced within the stem cell niche that regulate hematopoietic stem cell fate, including pleiotrophin, epidermal growth factor, Dkk1 and Semaphorin 3A. Discoveries from the Chute Lab have contributed substantially to the current paradigm of understanding hematopoiesis and the role of the microenvironment in regulating hematopoietic stem cell fate. The laboratory team also focuses on the development of targeted approaches, pharmacologic, immunologic and genetic, to therapeutically promote hematopoietic stem cell regeneration in patients and to ascertain the role of hematopoietic stem cell regulatory pathways in the pathophysiology of human leukemias. Our broad objective is to translate discoveries regarding hematopoietic stem cell function into therapeutics to change the lives of patients.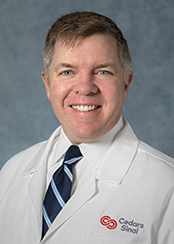 Personal Statement
I am a physician-scientist with specialty training in hematology, medical oncology and stem cell transplantation. I lead a basic research laboratory that focuses on the discovery of the fundamental mechanisms that control hematopoietic stem cell fate, and the role of the hematopoietic stem cell niche in that process. Our contributions to science are intended to change the fundamental understanding of hematology and to provide the basis for the development of new therapeutics to promote human hematopoietic regeneration and to eradicate blood cancers.
---
John P. Chute, MD
The role of pleiotrophin in regulating hematopoietic stem cell fate
The function of epidermal growth factor in promoting hematopoietic stem cell regeneration
Contribution of Dkk1 in regulating hematopoietic regeneration in the niche
Semaphorin 3A—NRP1 signaling in bone marrow vascular regeneration
Protein tyrosine phosphatase—sigma regulation of hematopoietic stem cell regeneration
Cell autonomous pleiotrophin regulation of human CML
Arjun Deb UCLA
Peter Bowers Lab UCLA
Regenerative Medicine Institute
SOCI Core Facilities
Meet Our Team
---
Learn more about the scientists, faculty members, investigators and other healthcare professionals of the Chute Laboratory, whose dedicated efforts lead to groundbreaking discoveries.
Job Openings
---
The Chute Laboratory has an open position for a postdoc. To apply, please apply online for the Postdoctoral Scientist - Chute Lab position.
Zhang Y, Roos M, Himburg H, Termini C, Quarmyne M, Yan X, Zhao L, Kan J, Fang T, Li M, Pohl K, Diers E, Gim H, Damoiseaux R, Whitelegge J, McBride W, Jung M, Chute JP.
Nat Commun. 10(1):3667, 2019.
Himburg HA, Termini C, Schlussel L, Kan J, Li M, Zhao L, Fang T, Sasine J, Chang V, Chute JP.
Cell Stem Cell. 23:370-381, 2018.
Himburg HA, Doan PL, Quarmyne M, Yan X, Sasine J, Zhao L, Hancock G, Kan J, Pohl K, Tran E, Chao N, Harris J, Chute JP.
Doan PL, Himburg HA, Helms K, Russell JL, Fixsen E, Quarmyne M, Harris JR, Deoliviera D, Sullivan JM, Chao NJ, Kirsch DG, Chute JP.
Nat Med. 19;295-304, 2013.