The Gewertz and Cohen Laboratory, directed by Bruce Gewertz, MD, and Tara Cohen, PhD, seeks to understand the relationships among task, team, technology and environment to create a patient- and practitioner-centered healthcare system that delivers high-quality, safe care at affordable cost. Our research takes a multidisciplinary approach to in-depth understanding of the current challenges faced in delivering trauma and surgical care and pursues improvements through enhancing the integration of technology and teamwork. The Gewertz and Cohen Lab also leverages expertise from a range of experts and industries to translate quality and safety lessons into improved surgical outcomes.
The Gewertz and Cohen Lab has ongoing collaborations with Embry-Riddle Aeronautical University, Daytona Beach; Medical University of South Carolina, Charleston; University of Washington, Seattle; University of Wisconsin-Madison; University of Central Florida, Orlando; Madigan Army Medical Center, Joint Base Lewis-McChord, Washington, The Stephenson Foundation, Menlo Park, California and leading synergistic companies. These collaborations enable the Gewertz and Cohen Laboratory to pool international expertise for the benefit of our partners within Cedars-Sinai and deliver innovative, high-quality research to ensure that our findings can be used immediately to enhance patient care.
To further the expansion of our research, Cedars-Sinai has designed and built an experimental simulation space that features flexible moving walls, equipment on movable ceiling tracks that pivot around surgical teams, a range of realistic equipment, and a state-of-the-art control room and video data collection system. Conference suites and debriefing rooms are also housed in the research space. The architectural design is designed to foster creative solutions to complex surgical-care logistical challenges and to offer a unique space for experimenting with and reconfiguring the interactions among teams, workspaces and equipment for 21st-century care.
The Gewertz and Cohen Laboratory is affiliated with the Cedars-Sinai Surgery Department.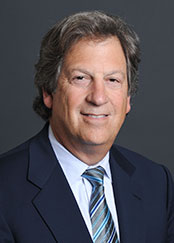 Bruce L. Gewertz, MD, is Surgeon-in-Chief, Chair of the Department of Surgery, Vice Dean for Academic Affairs and Vice President for Interventional Services. He was educated at Pennsylvania State University and Jefferson Medical College, now the Sidney Kimmel Medical College, in the combined BS/MD five-year program.

---
Bruce Gewertz, MD
---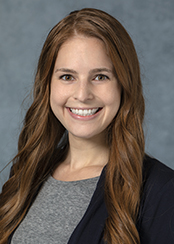 Personal Statement
Tara Cohen, PhD, is the Director of Surgical Safety and Human Factors Research at Cedars-Sinai. She is also a research scientist and associate professor in the department of surgery. In 2013, she received her bachelor's degree in psychology from the University of Southern California. While completing her undergraduate work, Cohen also earned her private pilot's license. In 2017, she earned her doctorate in human factors from Embry-Riddle Aeronautical University in Daytona Beach, Florida. Her research interests involve proactive approaches to patient safety through potential threat identification.
---
Tara Cohen, PhD
Improving the Safety and Efficiency of Robotic Surgery

Investigating Work-System Processes Using Simulation

Improving the Efficiency of Operating Room Turnover

Improving Patient Experience with Surgery

Investigating Physician Resilience, Satisfaction and Success

Exploring the Effects of Team Composition and Cohesion on Performance

Modeling Safety Decisionmaking


Cedars-Sinai

Healthcare Innovation Network

Patient Safety Unit
Performance Improvement
Meet Our Team
---
Learn more about the scientists, faculty members, investigators and other healthcare professionals of the Gewertz and Cohen Laboratory, whose dedicated efforts lead to groundbreaking discoveries.
Cohen TN, Francis SE, Wiegmann DA, Shappell SA, Gewertz BL.

Am J Med Qual. 2018 Nov/Dec;33(6):614-622.

Barmparas G, Ley EJ, Martin MJ, Ko A, Harada M, Wiegmann DA, Catchpole KR, Gewertz BL.

Eur J Trauma Emerg Surg. 2018 Jun;44(3):377-384.

Cohen TN, Cabrera JS, Litzinger TL, Captain KA, Fabian MA, Miles SG, Reeves ST, Shappell SA, Boquet AJ.

J Healthc Qual. 2018 Mar/Apr;40(2):89-96.

Contact the Gewertz & Cohen Lab
825 N. San Vicente Blvd.,
Third Floor
Los Angeles, CA  90069