The Merchant Laboratory is studying how tumor cells interact with their microenvironment and how this interaction contributes to the development and maintenance of cancer. In particular, the Merchant Lab is interested in signaling pathways that confer resistance to chemotherapy or other stem-cell-like properties to cancer cells. Another area of interest is how immune cells are trafficked into the tumor space and how immune cells can be harnessed to treat cancer.
The Merchant Laboratory is affiliated with the Cedars-Sinai Cancer Institute, Regenerative Medicine Institute and Medicine Department.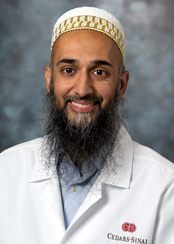 The goal of our lab is to enable high impact clinical research that is guided by leading-edge basic science. The central focus of our research is to understand how changes in the tumor immune microenvironment and stem cell niche regulate the development of cancer, cancer stem cells and normal hematopoietic tissues."
---
AKIL MERCHANT, MD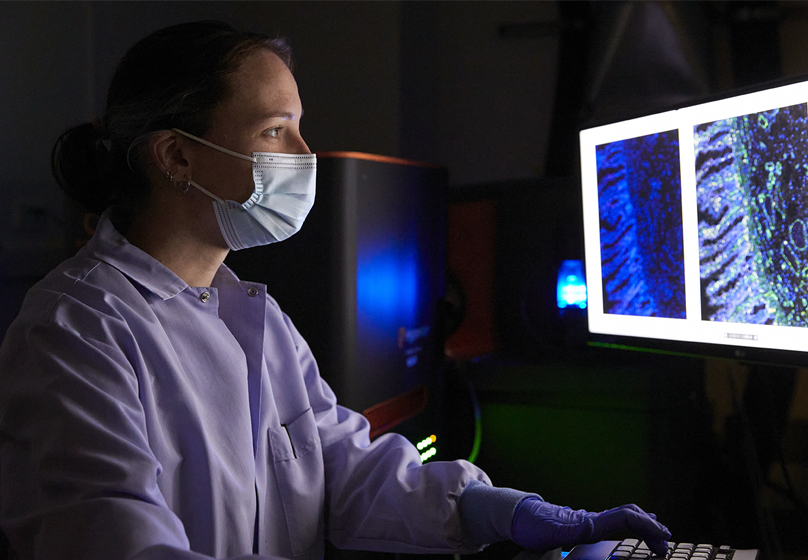 ---
Multiplex imaging of the tumor microenvironment
Immune Monitoring
Hedgehog signaling
Bioinformatics
Wendy Cozen, DO, MPH, Keck School of Medicine of USC
Marta Epeldegui, PhD, UCLA AIDs Institute
Meet Our Team
---
Learn more about the scientists, faculty members, investigators and other healthcare professionals of the Merchant Laboratory, whose dedicated efforts lead to groundbreaking discoveries.
Job Openings
---
The Merchant Laboratory has several open positions. To look for and apply to an open position with the Merchant Lab, click the link below.
DeAngelo DJ, Advani AS, Marks DI, Stelljes M, Liedtke M, Stock W, Gökbuget N, Jabbour E, Merchant A, Wang T, et al.

Blood Cancer J. 2020 Aug 7;10(8):81.

Cortes JE, Dombret H, Merchant A, Tauchi T, DiRienzo CG, Sleight B, Zhang X, Leip EP, Shaik N, Bell T, et al.

Future Oncol. 2019 Nov;15(31):3531-3545.

Cheng R, Billet S, Liu C, Haldar S, Choudhury D, Tripathi M, Hav M, Merchant A, Hu T, Huang H, et al.

Oncogene. 2020 Feb;39(7):1543-1556.

Aoki T, Chong LC, Takata K, Milne K, Hav M, Colombo A, Chavez EA, Nissen M, Wang X, Merchant A, et al.

Cancer Discov. 2020 Mar;10(3):406-421.

Contact the Merchant Lab
127 S. San Vicente Blvd.
Pavilion, A8700
Los Angeles, CA 90048