Lab Members Vaishnavi Devarakonda, MS
Graduate Student
I earned my MS from the University of Houston in biotechnology and molecular biology. Later, I joined MD Anderson Cancer Center's adoptive T-cell department where I worked on TIL therapy in melanoma patients. I then worked at Baylor College of Medicine in the labs of Matthew Ellis, MD, and Meghasyam Kavuri, MD, where we characterized mutations involved in chemotherapy resistance in ER+ breast cancer patients. I'm currently a graduate student in the Merchant Lab and am interested in tumor microenvironment and sentinel lymph node biology in cancer.
Ben Falk, MA
Research Associate IV
Ben Falk has extensive research experience in T-cell-mediated autoimmune diseases and extracellular matrix remodeling. He started working for Dr. Ray Goodwin at the Immunex Corporation in Seattle developing the soluble TNFR and cloning members of the TNF super-family including: CD27L, CD30L, 4-1BB and 4-1BBL. Then he moved to the Benaroya Research Institute to work for Dr. Gerald Nepom studying mechanisms of CD4 T-cell-mediated autoimmune diseases. Later, he followed Dr. Paul Bollyky to Stanford University to continue research on extracellular matrix immunology and inflammation. Recently, he worked on parasite immunity in Chagas heart disease with Dr. David Engman at Cedars-Sinai. He has degrees from the University of Washington (Seattle) and University of Auckland (New Zealand). His primary interest is studying how immune cells modify tissues through extracellular matrix remodeling. Ben is the IMC operator in the mass cytometry core and additionally works on research projects related to IMC mapping of immune cell functions within the tumor microenvironment. 
Joslyn Foley
Research Associate III
Joslyn Foley received her bachelor of science in biochemistry from Worcester Polytechnic Institute. She then worked in the Moormann Lab at the University of Massachusetts Medical School doing longitudinal studies on the role of malaria and Epstein-Barr virus (EBV) co-infections and development of Burkitt lymphoma in Kenyan children in collaboration with Kenya Medical Research Institute. Foley continued doing EBV research at City of Hope, developing a prophylactic and therapeutic virus-like, particle-based EBV vaccine. She is completing her master's degree at Witwatersrand University. At Cedars-Sinai, Foley develops methods for immune system monitoring of leukemia and lymphoma patients enrolled in clinical trial and operates the Helios mass cytometer. She hopes to eventually return to researching infectious diseases with an interest in oncogenic pathogens. Alicia Gamboa, MS
Graduate student
Alicia Gamboa received her BS in biochemistry from California State University, San Bernardino, and her MS in biochemistry from California State University, Long Beach. She worked under Dr. Katarzyna Slowinska, where she studied the biophysical properties of collagen mimetic peptides and their use for delivery of nucleic acids and small molecule drugs. She then worked at City of Hope as part of a small team for clinical manufacturing of lentiviral vectors. She is now a doctoral student in the Cedars-Sinai Biomedical and Translational Sciences program. She is interested in the role of the immune microenvironment in cancer. George Gutierrez, BS
Research Associate I
George received his BS in biochemistry with a minor in Italian studies from the University of Illinois at Chicago. At UIC he volunteered at an endocrinology lab and studied the mechanisms of DHA and EPA in the prevention and treatment of neurological diseases. After finishing his degree, he began work as a pharmacy technician in California, then moved on to cancer research at City of Hope Hospital as a biospecimen coordinator. Currently in the Merchant Lab at Cedars-Sinai, his work mainly consists of helping manage the GvHD (graft-versus-host disease) trial and researching the effects of PTCy and Th17 on treatment and formation of GvHD.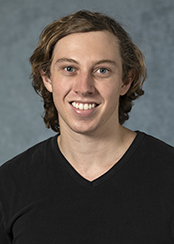 Tucker Lemos
Research Associate I
Tucker Lemos received his bachelor's degree in biology and English from Williams College. He has worked under David Smith at Isle Royale National Park, where he studied evolutionary plasticity through monitoring changes in the ecological niche of Pseudacris Triseriata. His current research focuses on Hedgehog signaling in hematopoiesis and on exploring related therapeutic targets.
Joseph Lownik, MD, PhD
Medical Resident
Joseph received his MD/PhD from Virginia Commonwealth University where his research focused on the roles of several metalloproteases in cellular immune responses. There, he utilized conditional mouse knockout models to study the cell specific roles of these metalloproteases in multiple disease models. Joseph is a Clinical Pathology resident in the Physician Scientist Training Program. Following residency, he plans to continue pathology training with a clinical fellowship in Hematopathology. At Cedars-Sinai, he is interested in utilizing spatial proteomic and transcriptomic techniques to study immune responses in hematologic malignancies.
Simeon B. Mahov, MS
Research Bioinformatician II
Mahov's path to bioinformatics began with an interest in numerical methods and control systems theory during his engineering studies at Georgia Tech. His academic pursuits then led him to the Technical University of Munich, Germany, where he specialized in computational science and applied mathematics within the context of biomedical and data science applications. Mahov's background in the latter includes projects of spatio-temporal predictive modeling, as well as inference on multiomic leukemia and lymphoma datasets. In his role at Cedars-Sinai, Mahov aims to support the understanding of, and therapeutic interventions against, cancer by harnessing and developing novel machine-learning approaches toward identifying and characterizing relevant molecular and cellular interactions.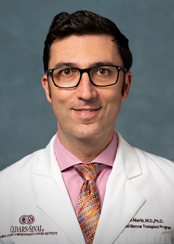 Noah Merin, MD, PhD
Assistant Professor of Medicine
Noah Merin, MD, PhD, is a hematologist treating patients with hematologic malignancies, and performs allogeneic stem cell transplantation. Together with the Merchant Lab, Merin has developed a novel haploidentical stem cell transplantation regimen that uses reduced-intensity chemotherapy, post-transplant cyclophosphamide graft-versus-host disease prophylaxis, pre-emptive donor-derived natural killer cell add-back, and omission of drugs that inhibit immune recovery. This approach is reducing rates of graft versus host disease and viral reactivation, and may lead to improved outcomes. Merin is collaborating with the Merchant Lab to study the reconstitution of the immune system following allogeneic stem cell transplantation. Improved stem cell transplant regimens, and greater insight into post-transplant immune reconstitution, will lead to better clinical outcomes for patients undergoing this life-saving procedure. Merin and Merchant are also collaborating on a clinical trial of a bispecific T cell engager, blinatumomab, combined with haploidentical donor lymphocyte infusions, for patients with B-cell acute lymphoblastic leukemia. One goal of this project is to study the spatial clustering of T cells in the bone marrow as a marker of treatment response.
Gangothri Namasivayam, MS
Project Manager
Gangothri Namasivayam is a biotech engineer from India who moved to Los Angeles to pursue her interest in global infectious diseases at the Keck School of Medicine of USC's Master of Science in Global Medicine program. Prior to joining the Merchant Lab, Namasivayam spent her career becoming proficient in the field of regulatory affairs, managing oncology and hematology clinical trials at USC from start to finish. In her current role at Cedars-Sinai, she coordinates and oversees research projects in the Merchant Lab, as well as aids in design and development of investigator-initiated clinical trials, including results from data analyzed from preclinical studies performed in the lab.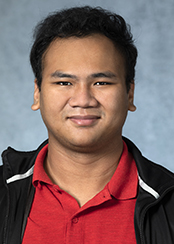 Anton Luis Villamejor, BS
Research Associate I
Anton received his bachelor's degree in biochemistry from the University of Santo Tomas in the Philippines. Before receiving his degree he performed research work as an intern at the University of Tsukuba, Japan. After graduating, he immediately moved to L.A. to pursue other opportunities. His first position was as a pathology coordinator for Sherman Oaks Hospital before joining Cedars-Sinai in the Merchant Lab. He's currently interested in cancer research and plans to focus his graduate studies toward the cancer arena in the future.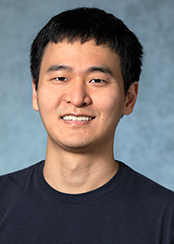 Alex Xu, PhD
Project Scientist and Instructor
Alex Xu is a reformed materials scientist with an interest in single cell analysis and cancer heterogeneity. After studying virus templated materials and the EGFR signaling pathway at MIT, he developed a nanoscale drug delivery platform during his PhD at Stanford University. As a postdoc at Caltech and the Institute for Systems Biology, he applied single cell transcriptomics to projects in cancer and, more recently, COVID-19. At Cedars-Sinai, he is interested in spatial, high-dimensional, multi-omic analyses of disease.

Alumni
---
B. Devi Chinthirla, PhD, Research Associate II
Anthony R. Colombo, BS, Biostatician
Madison Davis, MS, Research Associate II
Eman Farghal, MD, Visiting Postdoctoral Fellow
Monirath Hav, MD, PhD, Project Scientist
Nathan Punwani, MD, Assistant Professor of Medicine
Contact the Merchant Lab
127 S. San Vicente Blvd.
Pavilion, A8700
Los Angeles, CA 90048