Lab Members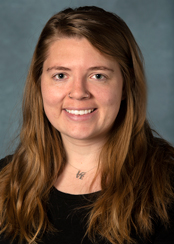 Anna Blackwood
Research Associate II
Anna Blackwood is a proud graduate of UCLA with a bachelor's degree in ecology and evolutionary biology. She has a personal interest in chronic gastrointestinal diseases because of her extensive family history of gastrointestinal ailments. Throughout college, she was fascinated by the effect of bacterial colonies in the gut on the human body, specifically on mental health. Blackwood is excited to join the Inflammatory Bowel and Immunobiology Research Institute team, specifically the Michelsen Laboratory and looks forward to contributing in the search for effective treatments against inflammatory bowel diseases.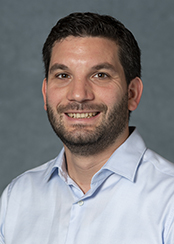 Hussein Hamade, PhD
Project Scientist
Hussein Hamade, PhD, earned his doctorate from the Institute of Genetics and Molecular and Cellular Biology, University of Strasbourg, France, in 2014. Prior to his current position, he investigated the cellular and molecular mechanisms involved in a spontaneous, inflammation-driven tumor mouse model of the intestine. He is currently focusing on mechanisms by which TL1A, a member of the tumor-necrosis factor superfamily, induces inflammatory immune responses in inflammatory bowel diseases using cellular and molecular immunological approaches.
Jordan Miller, BS
Research Associate I
Jordan Miller is a graduate of the University of California, Berkeley, with a bachelor's degree in molecular and cell biology. His goal is to become a physician-scientist. He has multiple years of experience as an emergency medical technician (EMT) and has interned at the UC Berkeley Center for Research and Education on Aging, where he focused on modeling age-related alterations of immune and endocrine responses. He has also worked in clinical research on a longitudinal health study that is collecting comprehensive health data from a large, diverse population across the U.S. to create a map of human health. Jordan has a close family member who suffers from Crohn's disease and is very motivated to explore the immunological, genetic and microbial basis of inflammatory bowel diseases.
Shyam More, PhD
Postdoctoral Scientist
Shyam More earned a doctorate degree from the Tata Memorial Centre (TMC), Advanced Centre for Treatment, Research and Education in Cancer (ACTREC), Homi Bhabha National Institute (HBNI), Mumbai, India. He studied altered cell surface glycosylation and its role in cancer metastasis in his doctorate program. During his previous postdoctoral research, he worked on signal transduction pathways involved in colon cancer cell adhesion and wound healing in inflammatory bowel diseases. His current focus in the laboratory includes studying TL1A-DR3-driven signal transduction pathways in Inflammatory bowel diseases and how it impacts immune and nonimmune cell functions during intestinal homeostasis and injury.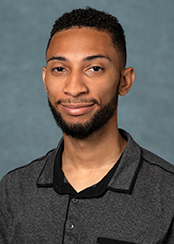 Dalton Stamps, BS
Research Associate II
Dalton Stamps, BS, attended California State Polytechnic University, Pomona majoring in Biotechnology. During his junior and senior summers, he participated in the research internship program at Cedars-Sinai investigating the effects that cytokines have on T cell differentiation in the laboratory of Kathrin Michelsen, PhD. During this time, he also investigated the role of the transcription factor Batf3 in the development of obesity in mice. After earning his degree, he went on to work in the group of Alberto Yanez, PhD in the Cedars-Sinai Board of Governors Regenerative Medicine Institute investigating the effect that microbial ligands have on the development of myeloid progenitor cells in IRF8-deficient mice. Following the departure of Dr. Yanez to start his lab in Spain, Stamps studied the development and function of myeloid cells using iPSCs with Helen Goodridge, PhD.
Lisa Thomas
Research Associate IV
Lisa Thomas earned a bachelor of science in biology from the University of Illinois–Chicago. She has more than 25 years of experience in academic research laboratories. Her research experiences have involved cellular and molecular immunological approaches for studying the pathophysiology associated with inflammatory bowel disease and multiple sclerosis, and in diabetes research. Thomas is a former professional basketball player and a nationally ranked amateur tennis player.
Contact the Michelsen Lab
8700 Beverly Blvd.
Davis Research Building, Room 4058
Los Angeles, CA 90048