Research Areas
The Rezaie Laboratory focuses research in gastrointestinal (GI) motility disorder and inflammatory bowel disease (IBD). Such disorders affect more than 15 percent of the general population.
Led by Ali Rezaie, MD, a specialist in GI motility disorder and IBD, the Rezaie Lab studies associated issues including:
Irritable bowel syndrome—studying disturbances in large intestines; 25 to 45 million Americans—of which about 66 percent are women—suffer from IBS
Microbiome—uncovering the genetic material of bacteria, fungi, archaea and viruses affecting the GI tract
Small intestinal bacterial overgrowth—looking for drug alternatives to treat excessive bacteria in the small intestine that inhibit digestion and absorption
Biomarkers—developing therapeutic interventions to combat symptoms and causes of GI motility disorders and IBD
Alternatives to antibiotics—finding new treatments independent of antibiotics
Selected Research Studies in the Rezaie Laboratory
American College of Gastroenterology Study
The development of IBS and the role of autoantibodies in military personnel pre- and post-deployment. The goals of this project are to estimate the rate of seroconversion (IgG) to cytolethal distending toxin (CdtB) and vinculin in a cohort of military personnel with a deployment history of infectious gastroenteritis followed by new onset postinfectious irritable bowel syndrome (PI-IBS) after deployment.
Effects of Rifaximin on Visceral Hypersensitivity in Irritable Bowel Syndrome
The primary objective of this study is to assess the effect of rifaximin in decreasing rectal hypersensitivity in patients with IBS-M and IBS-D. The secondary objective of this study is to assess the role of SIBO in rectal sensitivity.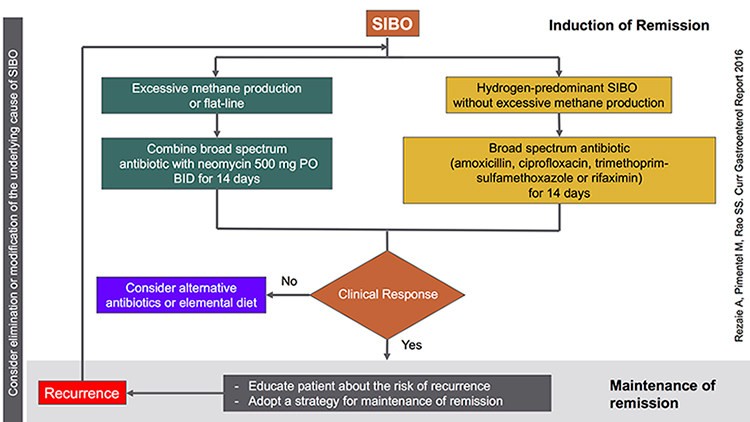 Contact the Rezaie Lab
8700 Beverly Blvd.
Davis Building, Room 5009
Los Angeles, CA 90048