Research Areas
Using stem cell-derived cardiovascular cells for modeling chemotherapy-induced cardiovascular toxicity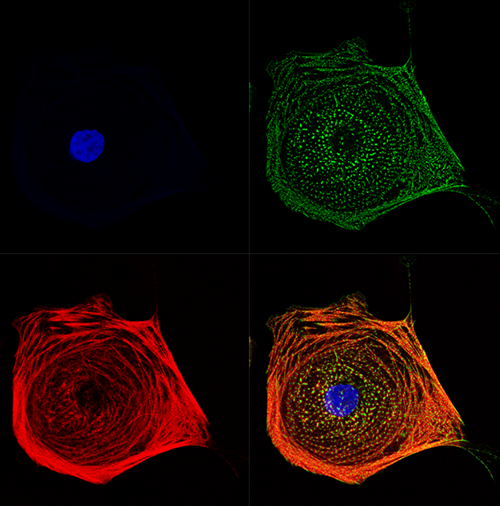 Chemotherapeutic agents such as anthracyclines and tyrosine kinase inhibitors have dramatically raised cancer survival rates, but can be limited by cardiovascular toxicities including arrhythmias, cardiomyocyte apoptosis, heart failure, endothelial cell dysfunction, acute thrombotic events and hypertension. Many cancer patients experience cardiovascular issues after chemotherapy but have limited treatment options because of combined vascular toxicities and cardiomyopathies. The Sharma Lab uses a combination of human induced pluripotent stem cells, multilineage model systems, genome editing and high-throughput screening to examine drug cardiotoxicity in a safe, preclinical setting. Our goal is to eventually predict which cancer patients could be affected by chemotherapy-induced cardiovascular toxicity.
Developing multicell lineage in vitro platforms such as cardiovascular organ-chips and cardiac organoids for studying cardiovascular diseases in a dish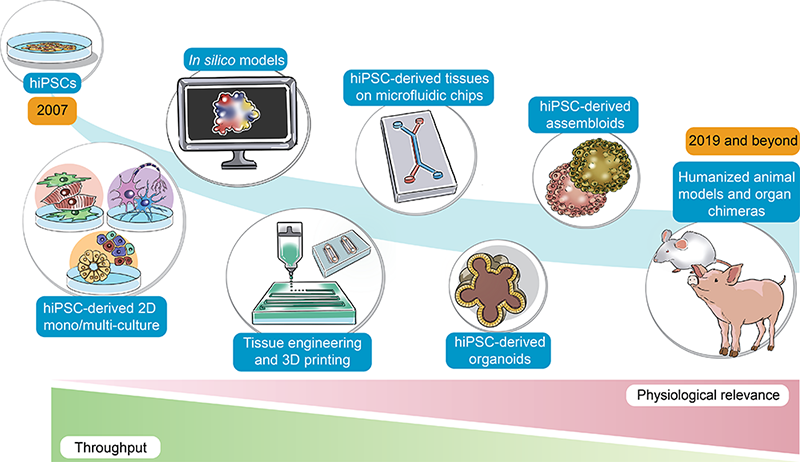 Since the discovery of hiPSCs in 2007, hiPSC-derived multilineage platforms have grown in complexity from simple, two-dimensional cultures to engineered platforms and complex organoids. These hiPSC-derived multilineage platforms strive to maintain a balance between high throughput and high physiological relevance, with an ideal model exhibiting both characteristics. The Sharma Lab is working on further developing these next-generation platforms, with an emphasis on using them to study cardiovascular diseases including chemotherapy-induced cardiomyopathy and congenital heart diseases.
Studying the effects of microgravity and spaceflight on human tissues using stem cell-derived cells as a model and for biomanufacturing purposes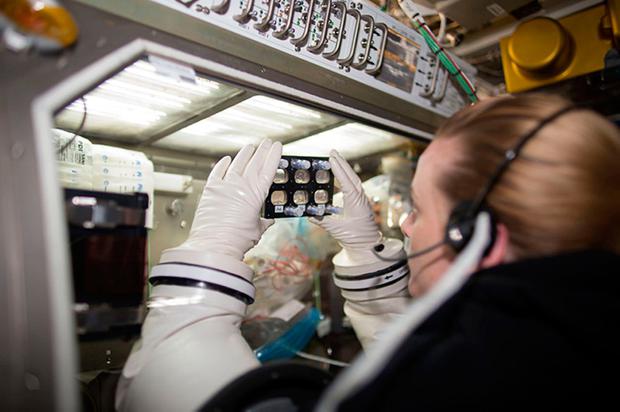 With extended stays in space becoming commonplace, there is a need to better understand the effects of microgravity and spaceflight on cellular function. Previous work by Sharma utilized human induced pluripotent stem cell-derived cardiomyocytes (hiPSC-CMs) to study the effects of spaceflight-induced microgravity on cardiac cell function and gene expression. This study represented the first long-term stem cell culture experiment aboard the International Space Station. The Sharma Lab is interested in continuing these space biology studies using improved multilineage model systems (organ-chips, organoids) and exploring possibilities associated with stem cell-based biomanufacturing in space.
Contact the Sharma Lab
127 S. San Vicente Blvd.,
Pavilion, A8405
Los Angeles, CA 90048