The primary focus of the URBS Lab (Unbounded Research in Biomedical Systems) is the development, evaluation and application of machine-learning (ML) and artificial intelligence (AI) tools/methods targeting various biomedical data types and problems. We develop and apply methods that (1) automate and provide rigor to machine-learning analyses, (2) can detect complex patterns of association, (e.g., epistasis and heterogeneity), (3) are interpretable/explainable to promote trust and translational adoption, as well as to identify and address sources of bias, (4) scale to "big data" and (5) flexibly adapt to common data challenges, (i.e., missing values, class imbalance, consideration of covariates). We aim to make ML and AI tools that are applicable to a wide variety of biomedical problems and that are accessible, reliable, reproducible, flexible, user-friendly, computationally efficient and transparent. Our lab holds particular interest in the research of rule-based ML, automated ML, feature selection and evolutionary algorithms.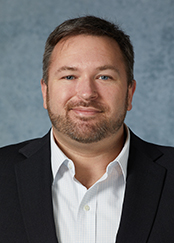 Personal Statement
I am a methodologist dedicated to realizing the potential of artificial intelligence and machine learning to transform biomedicine. I have a PhD in genetics from Dartmouth College and a master's and bachelor's in biological engineering from Cornell University. Teaching, mentoring and research are of equal import in my professional pursuits, and my training disciplines meet at the intersection of biology, engineering, computer science and biostatistics.
---
Ryan Urbanowicz, PhD
Breakthrough Research Areas
Automated machine-learning analysis pipelines (e.g. STREAMLINE)
Evolutionary, rule-based, machine-learning algorithms that yield interpretable models able to detect complex interactions and identify patient subgroups defined by heterogeneous risk factors.
Evolutionary feature engineering strategies for rare-variant analyses
Scalable, feature selection algorithms that are sensitive to feature interactions
Genetic data simulation software to support the development and comparison of new methodologies
Feature importance and visualization strategies to characterize variable associations with target biomedical outcomes
Meet Our Team
---
We are building a collaborative team with expertise in computer science, data science, statistics, informatics and biomedicine. Please reach out to inquire about available positions.
Urbanowicz RJ, Olson RS, Schmitt P, Meeker M, Moore JH.
J Biomed Inform. 2018 Sep 1;85:168-88.
Urbanowicz RJ, Meeker M, La Cava W, Olson RS, Moore JH.
J Biomed Inform. 2018 Sep 1;85:189-203.
Urbanowicz RJ, Holmes JH, Appleby D, Narasimhan V, Durborow S, Al-Naamani N, Fernando M, Kawut SM.
Methods Inf Med. 2021 Nov 24.
Contact the Urbanowicz Lab
Pacific Design Center
700 N. San Vicente Blvd., Suite G541E
West Hollywood, CA 90069