Research Internship Programs
Research internships provide academic and educational opportunities for students interested in science and research. Interns have the opportunity to work in a structured and mentored environment that supports learning in basic, translational and/or clinical research.

Research internships foster and enhance essential skills such as idea generation, critical thinking, problem-solving, decision-making, collaboration and teamwork. Each experience is unique, although all interns are required to participate in the following core activities:
Safety training and orientation
Guidance and regular one-on-one meetings with research mentors
Opportunity to attend lab meetings department meetings, and journal clubs
Participation in lunchtime learning and networking events
Opportunity to enhance presentation skills
Participate in the annual Poster Day in August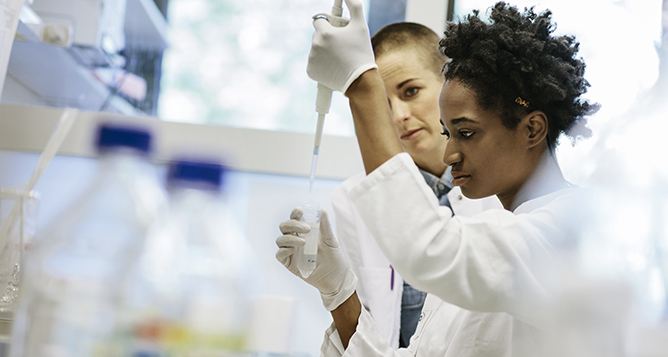 Internships across a range of disciplines are available for pay or academic credit.
This unique initiative provides local high school students with an overview of biomedical research, preparing them for college and research careers.
Providing diverse undergraduate students with the skills and resources needed for a successful career in healthcare research.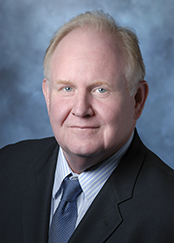 Training Future Leaders
By linking interns with mentors who provide oversight and education, Cedars-Sinai has created a rich environment where students are enthusiastic and well supported throughout their stay. Interns are drawn from undergraduate science programs as well as from medical schools, making the mix of interests an asset in broadening the perspectives of those who engage in research. We are indeed proud that the program receives wide attention from highly talented young scientists and medical students.
---
William C. Parks, PhD
Associate Dean, Graduate Research Education
Professor, Medicine and Biomedical Sciences
Director, Graduate Program in Biomedical and Translational Sciences

Have Questions or Need Help?
Contact us if you have questions or would like more information about our Research Internship Programs at Cedars-Sinai.
Liztrelle Mangompit
Program Coordinator
Torie Gonsalves
Program Manager

Daniela Garay
Program Administrator