Research in the Parks Laboratory focuses on the role of matrix metalloproteinases (MMPs) in immunity, tissue repair and fibrosis. With an emphasis on models of lung and skin diseases, the Parks Lab has determined that individual MMPs control distinct, nonoverlapping functions in antimicrobial defense, epithelial repair and differentiation, leukocyte influx and activation, and resolution of fibrosis.
The Parks Laboratory is affiliated with the Women's Guild Lung Institute and the Department of Biomedical Sciences.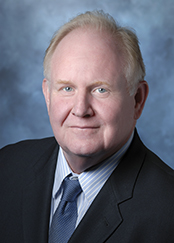 Personal Statement
I am a basic scientist studying tissue repair, extracellular matrix, immunity and host-pathogen interactions with emphases on lung diseases and the function of specific matrix metalloproteinases. I received my doctorate in anatomy and cell biology in 1982 from the Medical College of Wisconsin and did postdoctoral training in cancer biology at Michigan State University, and in lung biology at Washington University in St. Louis. I remained at Washington University for nearly 20 years, rising through the ranks to become professor of Pediatrics, Cell Biology & Physiology, and Medicine. I also was director of the Developmental Lung Biology Program, which supported scientific cores, educational events, symposia and fellowships promoting lung-related research. In 2004, I was recruited to the University of Washington in Seattle, where I established and directed the Center for Lung Biology and held the Endowed Chair in Pulmonary Disease Research. I moved to Cedars-Sinai in 2013."
---
Williams Parks, PhD
MMP-Mediated Control of Macrophage Activation

MMP Control of Neutrophil Influx and Activation

Allosteric Control of proMMP Activation
Meet Our Team
---
Learn more about the scientists, faculty members, investigators and other healthcare professionals of the Parks Laboratory, whose dedicated efforts lead to groundbreaking discoveries.
Rohani MG, Dimitrova E, Beppu A, Wang Y, Jefferies CA, Parks WC.

Front Immunol. 2018 Dec 4;9:2817.

Curr Rheumat Rep. 2018 Mar 17;20(4):17.

Secor PR, Michaels LA, Smigiel KS, Rohani MG, Jennings LK, Hisert KB, Arrigoni A, Braun KR, Birkland TP, Lai Y, Hallstrand TS, Bollyky PL, Singh PK, Parks WC.

Infect Immun. 2016 Dec 29;85(1). pii: e00648-00616.

Contact the Parks Lab
127 S. San Vicente Blvd.
Pavilion, A9403
Los Angeles, CA 90048