PhD in Biomedical Sciences
The PhD in Biomedical Sciences Program merges scientific and translational medicine curricula with mentoring by both researchers and clinicians. We surround participating scholars with scientists, educators and innovators in a spirit of self-learning, collaboration, creativity and independence.
Optimize student opportunities for success in every participant's chosen career.
Provide an understanding of the relevance of basic biomedical science to human disease.
Instill the ability to communicate scientific information accurately and effectively.
Our programs are led by some of the nation's best physician-educators. We are at the forefront of medicine and innovation, translating groundbreaking discoveries into successful treatments with global impact. Watch what makes Cedars-Sinai shine.
Program & Application Information
---
As one of the nation's leading medical centers, Cedars-Sinai boasts one of the most sought-after PhD programs in the nation. We prepare our students for a rewarding and challenging career by providing them with the most advanced tools and training, combining research and medicine. The core curriculum focuses onthe fundamentals of basic biomedical research processes, clinical implications of the research and translational opportunities.
For additional information and support please contact us at 310-423-8294. Competitive applicants are encouraged to apply.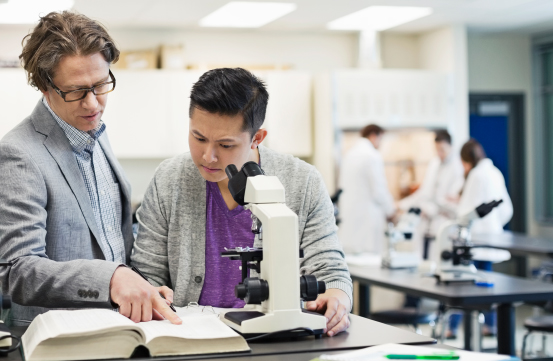 An accomplished team of scientists, educators and innovators lead and coordinate the myriad activities of the PhD program in Biomedical Sciences.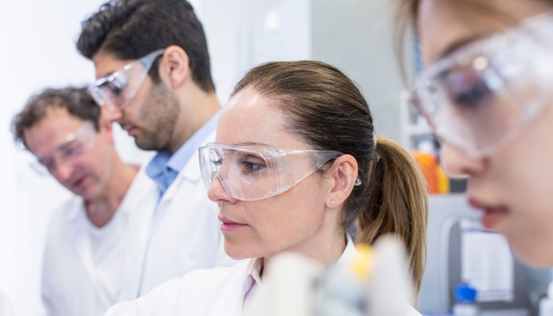 Cedars-Sinai provides PhD students an ideal environment to explore their research interests and expand their evidence-based skillset. See how we pair our students work independently or side by side within an interdisciplinary team to contribute to the future of medicine.

---
We provide a home for basic research scientists and collaborate across multiple teams to further scientific and medical progress. Our department includes primary appointments and faculty members from Medicine, Surgery, Neurosurgery, Pediatrics, Obstetrics and Gynecology, Radiation Oncology and Pathology and with the Smidt Heart Institute, the Samuel Oschin Comprehensive Cancer Institute and the Regenerative Medicine Institute.
Have Questions or Need Help?
If you have questions or wish to learn more about the PhD program, call us or send a message.

Graduate School of Biomedical Sciences
8687 Melrose Ave.
Suite G-532
West Hollywood, CA 90069