Postdoctoral Scientist Program
At Cedars-Sinai, postdoctoral scientists and other junior researchers fulfill a critical role in expanding the horizons of medical knowledge through biomedical research. By hosting more than 100 postdocs, who conduct vital research and receive advanced training with expert faculty mentors, Cedars-Sinai supports the ongoing medical education process that continues beyond PhD/MD graduation.
As a sustaining member of the National Postdoctoral Association, we actively encourage postdocs to pursue careers in academia, industry or other research-related areas depending on their unique skills and interests.
NIH-Funded Postdoctoral Training Programs
---
We mentor graduates with doctoral degrees from a wide range of scientific and biomedical disciplines, with the goal of furthering and optimizing your career prospects according to your unique interests and talents. Explore our programs to learn more and apply.

Contact our program director with any questions. To inquire about a postdoctoral program with a specific Cedars-Sinai research laboratory, please reach out directly to the lab.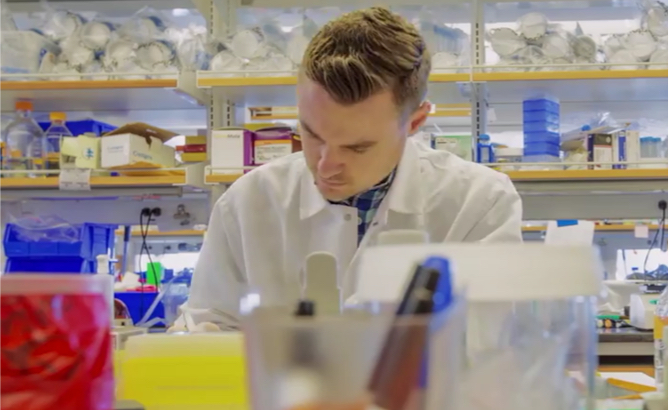 Why do a Postdoc at
Cedars-Sinai

:
Find a supportive network of peers and mentors which facilitates scientific and social interactions.
Mentorship by support faculty and fellow postdoctoral scientists to develop an individualized plan and participate in annual appraisals.
Cultivate skills critical for successfully practicing research and effectively communicating scientific ideas and outcomes.
Receive resources and guidance to advance into optimal academic, government, industry or other professional appointments.
Research Clusters
---
Learn about our faculty-driven research groups composed of laboratories with shared interests and expertise to further promote a multidisciplinary, collaborative approach to research efforts.

Have Questions or Need Help?
Contact Emma Yates Casler, Program Manager if you have questions or wish to learn more about Cedars-Sinai Postdoctoral Scientist program.