The Postdoctoral Program also host series of events throughout the year that is open to all members of Cedars-Sinai's research community.
The Postdoctoral Program and the Postdoc Society celebrate the annual National Postdoc Appreciation Week (NPAW) by planning activities that honor postdocs and recognize the contributions they make to research and development. The NPAW special events are hosted mid- September and are free to all Cedars-Sinai Postdocs. In addition, during NPAW postdocs can participate in research related contests and win prizes.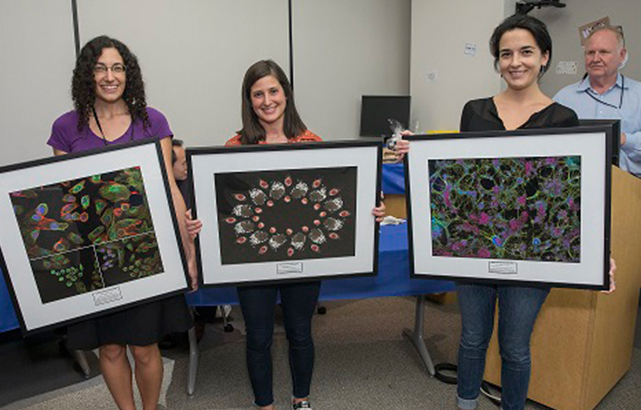 Art of Research Image Contest
The Art of Research image contest celebrates the outstanding research done by our postdoctoral fellows, while showcasing the beauty of science and research.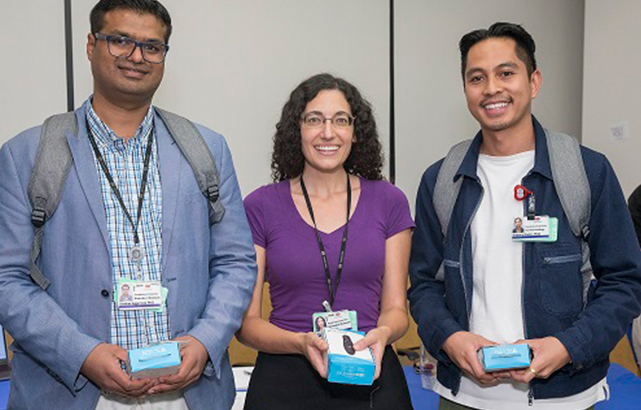 60-Second Elevator Pitch Contest
Postdocs pitch the importance of their research using layman's terms. Be sure to sign up for the contest during NPAW.
The Malaniak Awards are an annual competition for Cedars-Sinai postdocs involved in basic and laboratory-based translational research studies.
Cedars-Sinai

Research Day
Research Day is an annual institution-wide event that profiles the basic science, clinical and translational research conducted at Cedars-Sinai. It consists of a plenary seminar featuring an eminent scientist, followed by a poster session to enable Cedars-Sinai postdocs, graduate students and other members of the research community to present their work.
Have Questions or Need Help?
Contact us if you have questions or would like to learn more about Cedars-Sinai's Postdoctoral Scientist Training Program.
Emma Yates Casler
Program Manager