Art of Research Image Contest
The Art of Research image contest celebrates the outstanding research done by our postdoctoral fellows, while showcasing the beauty of science and research. This inaugural competition, in 2016, was held in honor of Helen Goodridge, PhD, founding director of the Postdoctoral Scientist Program. All postdoctoral scientists were eligible.
Images were judged by an expert panel on scientific significance, originality, and artistic or visual impact. 
Judging panel:
Helen Goodridge, Associate Professor, Biomedical Sciences
Kolja Wawrowsky, Director, Confocal Microscopy Core
Peter Jorth, Assistant Professor, Pathology and Lab Medicine, Medicine, and Biomedical Sciences
---
2019 Image Contest Winners
---
---
2018 Image Contest Winners
---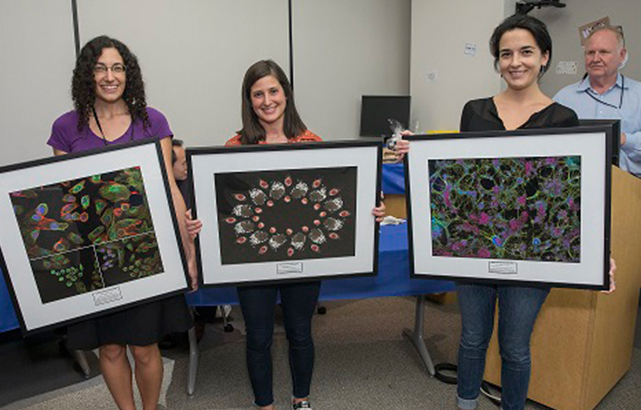 Have Questions or Need Help?
Contact us if you have questions or would like to learn more about Cedars-Sinai's Postdoctoral Scientist Training Program.
Emma Yates Casler
Program Manager