Healthcare Immersion Program for High School Students
An Experience for Students
Imagine embarking on an experience that uses simulation to mimic real-life clinical situations. The Women's Guild Simulation Center for Advanced Clinical Skills offers this opportunity for those students interested in pursuing a career in healthcare.
Spend a day at the simulation center experiencing clinical events, allowing for real hands-on experiences.
Experience managing a sick patient's airway
Visit a fully working operating room and experience a surgical simulation
Understand how to gain vascular access by passing a needle into a bone
Use virtual surgical simulators to practice hands-on surgery
Practice and develop your resuscitation skills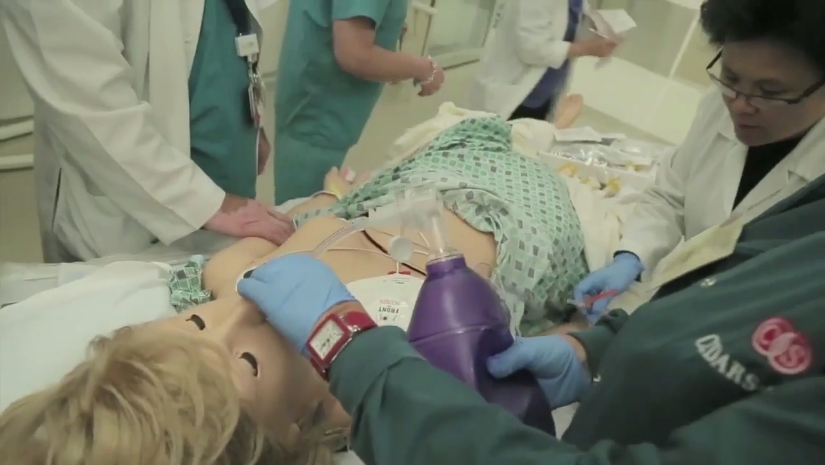 This program offers those with an interest in healthcare an experience often available only to qualified staff.
If you would like to immerse your learners into this world-class venue, please contact us for more information: sim4schools@csmc.edu.
Have Questions or Need Help?
Contact us if you have questions or want to learn more about Women's Guild Simulation Center.