Cytopathology Rotation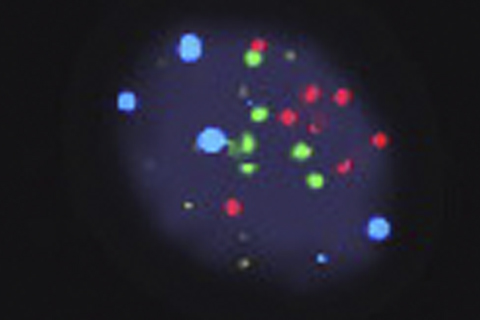 The overall goals of the cytopathology rotation are to:
Learn the diagnostic characteristics and relevant differential diagnoses of malignant and benign lesions
Apply this knowledge to the screening and diagnosis of cytology samples.
The curriculum consists of gynecologic, non-gynecologic and fine needle aspiration material.

Case Mix
Ample patient material and numerous study sets are available for review. With about 2,500 fine needle aspirations annually, residents learn the performance, handling and interpretation of direct, fine-needle aspirates and CT-guided aspiration, becoming proficient in fine needle aspiration of superficial lesions. The 7,000 non-gynecological specimens received annually ensure that residents see the full range of lesions evaluated cytologically. In addition, there are approximately 18,000 gynecological cytologic specimens annually.
Rotation Structure
The program provides three months (rotation I, II and III) of cytology rotations. Residents on cytology rotations I and II screen a set number of gynecological slides, then review them with the cytotechnologist for a minimum of 10 multihead sessions. The goal is to teach the basics and give residents an exposure to screening slides.
The resident on cytology rotation 3 spends the first day of the rotation in the laboratory observing the various techniques of cytology specimen preparation. It is expected that the resident will be familiar with the various types of specimens, the methods of sampling, preservation techniques and laboratory preparatory processes.

Daily Schedule
Daily cytology case sign-out with attending (double-scope)
The resident will attend all fine needle aspiration procedures and learn to perform the procedure.
Fine needle aspiration and core biopsies performed by clinicians as part of endobronchial and endogastrointestinal aspirates are brought to the intraoperative consultation suite for evaluation of adequacy. This is an important component of cytopathology training.
Subspecialty Conferences
Resident end-of-rotation didactic conference: Every resident prepares a talk on a cytology topic of their choice under the guidance of the cytology faculty mentor of their choice. The talk may be about a basic topic, a new advance or a research project. The residents is expected to review literature for the presentation and include new or recent information on all topics.
College of American Pathologists interlaboratory comparison programs: Residents on rotation are expected to preview these slides, and attend and participate in the programs.
Quarterly quality assurance (QA) review: During these sessions interesting cytology cases and corresponding surgical pathology slides are reviewed and discussed. Residents on rotation are expected to attend and participate.
Weekly resident-cytotechnologist multi-head slide review.

Research Opportunities
There is ongoing clinical and translational research in cytopathology.
Have Questions or Need Help?
If you have questions or would like to learn more about the Anatomic and Clinical Pathology Residency Program at Cedars-Sinai, please call or send a message to Program Coordinator, Chau Nguyen.
Department of Pathology and Laboratory Medicine
8700 Beverly Blvd., Room 8709
Los Angeles, CA 90048-1804