Renal Pathology Rotation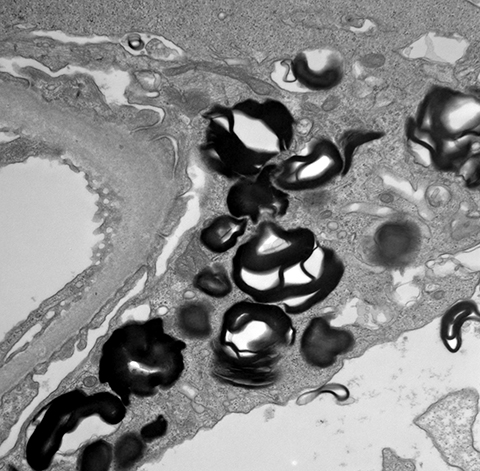 The goals of the renal pathology rotation are:
To become familiar with the language and fundamentals of renal pathology, related pathogenetic mechanisms, and common medical renal diseases
To learn how to handle and divide the tissue
To understand the different techniques used in evaluating a medical renal biopsy
Case Mix
The renal pathology service has a large outreach program with more than 3,500 renal biopsies annually, including adult and pediatric renal diseases and kidney transplant specimens. In addition, the non-neoplastic nephrectomies and non-neoplastic portions of kidneys removed for tumors are seen by the resident during the rotation.

Rotation Structure
The rotation has individual mini-lectures given by the faculty that cover basic concepts and areas of native and transplant renal and kidney non-neoplastic pathology. These are followed by case self-study, for which a large number and variety of cases are available. Residents examine 1–2 new biopsy cases daily and review these with the faculty to apply what they are learning.
The resident is expected to spend time in the immunofluorescence (IF) and electron microscopy (EM) labs to learn how these specimens are prepared. They also attend a renal biopsy with a biopsy technician to see how the tissue is handled. There is a complete study set of non-neoplastic nephrectomy specimens that the resident should review during the rotation.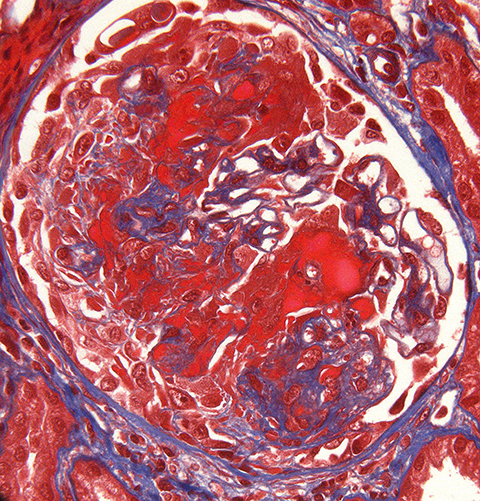 Weekly Schedule
Mini-lectures given by faculty
Self-study of renal biopsy material related to mini-lectures
Study and review with faculty of non-neoplastic nephrectomy or renal biopsy cases
Review study set of non-neoplastic nephrectomy slides
Spend a day in IF/EM labs and attend a renal biopsy

Subspecialty Conferences
Weekly transplant case review conference, every Thursday
Monthly renal pathology conference, fourth Tuesday

Research Opportunities
For those who are interested, clinical research projects are available but will take considerably longer than the one-month rotation to complete.

Have Questions or Need Help?
If you have questions or would like to learn more about the Anatomic and Clinical Pathology Residency Program at Cedars-Sinai, please call or send a message to Program Coordinator, Chau Nguyen.
Department of Pathology and Laboratory Medicine
8700 Beverly Blvd., Room 8709
Los Angeles, CA 90048-1804